Attic Insulation Removal in Pembroke Pines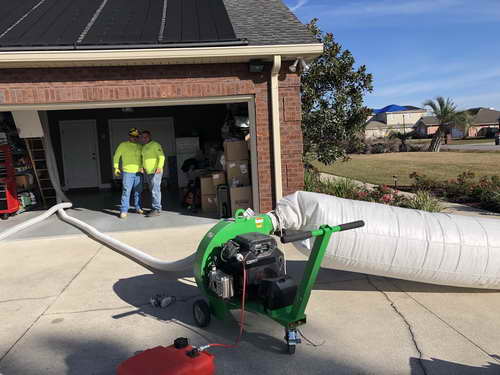 While the weather in beautiful South Florida is generally sunny, hot, and glorious, there is always the rainy season that every resident must contend with. Most of the time it isn't so bad and it's merely some downpours in the afternoons. There are the unwelcomed times when tropical storms and hurricanes whip through the area wreaking havoc and destruction throughout the area. Of course, everyone keeps their fingers crossed that the storms will steer clear of the area, but this is a hurricane lane. Once a storm hits, there is potential for damage to your home or commercial property. As soon as it is safe, it's important to have your home inspected by a professional. The major damage is usually to the roof of a structure. Shingles can be lifted off and tiles can be broken. This will compromise the integrity of your roof and allow water to get into your home. Before the water destroys your ceiling drywall, it will saturate the insulation. The insulation will grow mold quickly, and the mold will continue to grow on the wooden trusses and drywall. RestoPro770 will gladly assess your damages and remediate the mold damage as soon as possible.
Attic Insulation Removal in Weston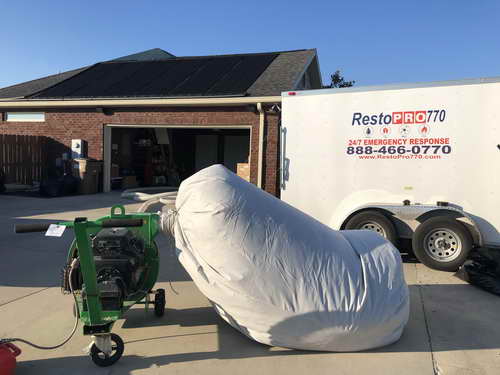 One of the most major and most expensive investments the average person will ever make is the purchase of a home. The vast majority of homeowners in the Weston area take great pride in their investment. They make sure the grass is trimmed and edged, the house is clean and pristine, the flowers are pleasant and vibrant, and the driveway is clear of debris and clutter. This show of pride in ownership is commonplace throughout Broward County. The one thing that nearly every homeowner fails to pay any attention to is the roof, and it's such an important part of the home. The fact is that a roof should be inspected regularly to ensure that no shingles have blown off, and the wooded decking beneath them isn't soft or spongy. In all reality, people just ignore them until they notice leaks inside of their homes. The old adage that an ounce of prevention is worth a pound of cure is certainly true when it comes to the home's roof. Water getting inside of the home means that water has been leaking into the attic for a good long time. This destroys the insulation in the attic. RestoPro770 provides complete attic insulation removal services in Broward County.