Mold Damage in Boynton Beach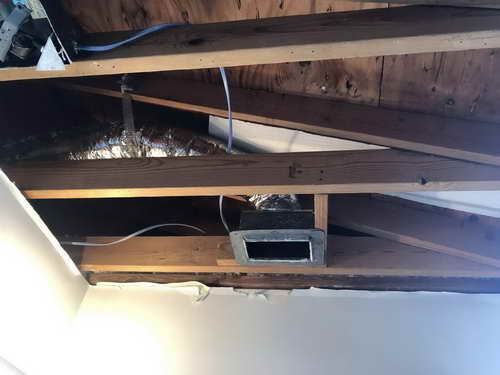 South Florida is one of the most beautiful places in the United States of America. The exotic beaches that one finds here offer a variety of fun things to do during the balmy summer season. One such place, in South Florida is Boynton Beach. The wide open beaches make the summer time truly worthwhile. However, the high humidity levels in this area can be problematic for the homeowners. The high levels of humidity, allow the microorganisms to find their way in, and cause mold damage.
Mold Restoration in Boynton Beach
Once mold has found its way in, there is no other option but to get rid of it completely. Mold is a double-edged sword that not only disfigures the structure of the house but also affects human health. Some of the most common health hazards of mold are respiratory issues and skin allergies. It can even cause severe headaches among the house occupants. Mold does not grow on its own, there has to be a source it originates from. Any mold removal contractor never simply removes mold without figuring out and dealing with the source behind the outburst of mold.
All the reputable mold removal service providers, make sure that it does not find its way back in. RestoPro770 is one of the best roof tarp and water damage repairers in Boynton Beach that also provide mold removal services. With a team of experienced individuals, they ensure that no part of the house gets damaged during the mold removal process.
Mold Inspection in Boca Raton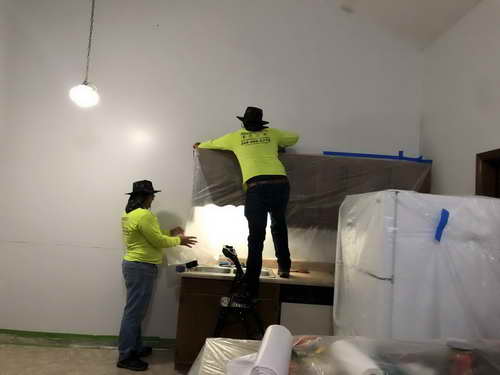 Everyone is well-aware of the fact that mold growth is a common problem in humid areas like Boca Raton. If left unattended, mold can lead to a number of problems. Having said that, mold inspection and removal is a difficult task. In order to do it properly, a professional mold remediation service provider like RestoPro770 needs to be contacted.
Mold Damage in Boca Raton
Mold not only affects the structure of the house it contaminates, but it also takes a toll on the health of the house occupants. Mold growth makes the walls of the house appear dirty and also causes severe health problems like skin diseases and respiratory problems. Dealing with mold is not a DIY job and it requires a professional mold removal service.
RestoPro770 is one of the most professional mold removal services in Boca Raton. Their skilled and experienced personnel make sure that mold is removed along with its root cause.
Mold Removal in Davie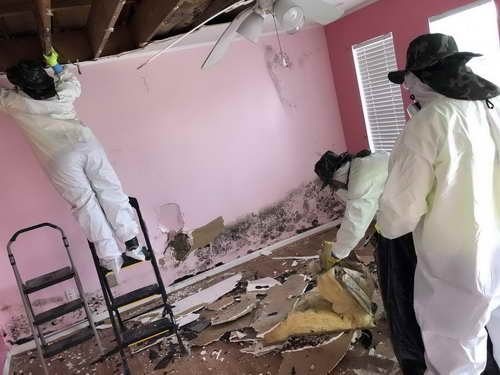 A common problem faced by homeowners in humid regions like Davie is mold damage. Close proximity to the sea is the reason why high humidity levels prevail in this city. Just about every other household in Davie has experienced the problem of mold growth. This problem has intensified in such a way that homeowners have no other option but to seek help from professional mold removal service providers.
Mold Damage in Davie
In areas like Davie, it is impossible to avoid humidity. Due to high humidity levels, microorganisms find their way in and accelerate mold growth. The presence of mold in households not only makes the walls appear filthy, but it also has an adverse effect on the health of the house occupants. Mold growth in the houses can lead to severe health conditions like skin allergies and respiratory problems.
RestoPro770 is one of the best mold inspection and removal service providers in Davie. With a team of experienced professionals, not only do they get rid of mold, but they also figure out the root causes that trigger the problem.
Mold Damage in Lighthouse Point
Mold can be present anywhere, whether inside or outside the house. Humidity and dampness are the two driving forces behind mold growth. It is fairly difficult to detect the presence of mold inside the house. Its presence can be detrimental not only to a house structure, but also the health of the house occupants.
Mold is rather difficult to detect. It cannot be detected until it has reached a significant magnitude. The presence of mold can give a nasty look to the affected area. It weakens the structure of the house. From the medical point of view, it can cause respiratory issues and severe skin allergies. Homeowners in Homeowners in Lighthouse Point often face this problem and mold removal services are much sought after. RestPro770 is one of the finest mold removal and shrink wrapping service providers in Lighthouse point.
Mold Damage in Parkland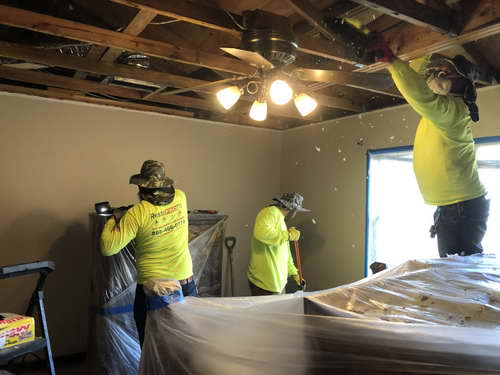 People living in humid regions, such as Parkland, FL often face the problem of mold damage in their homes. High humidity levels in Parkland prevail due to its nearness to the sea. The problem of mold damage has increased so much that almost every other household needs a professional mold removal service provider.
Parkland is a coastal area where humidity is inevitable. The problem of mold damage is a big threat not only to the structure of the houses, but also the people who occupy them. To get rid of the issue, homeowners have no other option but to seek help from a professional mold damage repair service provider. If left untreated, mold damage can increase and lead to harmful health risks. RestoPro770 is an excellent choice when searching for a professional mold damage repair service in Parkland. Their team is competent, skilled and experienced. They completely understand the concerns their clients have regarding mold damage in their homes. If during the mold repair procedure something goes wrong, they make sure they address the issue right away.
Mold Damage in Broward County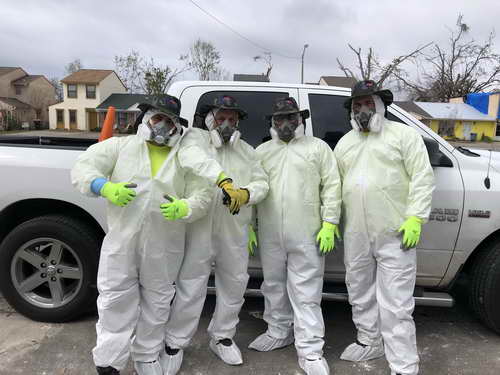 Most people know that mold growth is common in high humidity places, such as South Florida. If not addressed immediately, mold can lead to a number of problems. That being said, detecting and removing mold damage can be a tough job. For tasks like, a professional mold removal service provider is required.
Mold is something that doesn't only damage the structure of one's house but has serious health risks that many people are aware of. It makes walls look ugly and causes skin allergies and respiratory issues among the occupants of the house. Mold damage is something that cannot be dealt with so easily. It requires a professional mold removal service such as RestoPro770. Their experienced and seasoned employees not only just remove mold damage, but also figure out the reason that causes it. They make sure they can get rid of the mold problem in an effective and timely manner.
Mold Remediation in Weston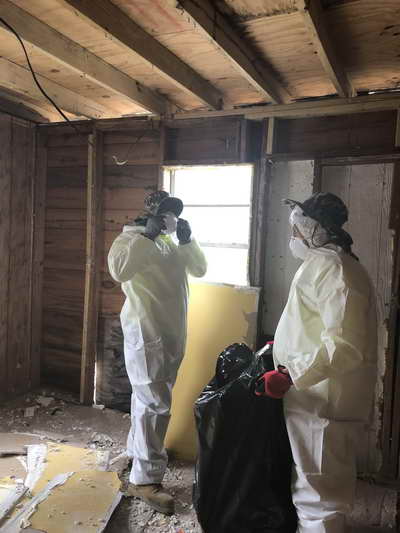 Mold and mildew growth is a problem faced by every homeowner living in humid regions. Folks living in this suburban planned community of Broward County called Weston face this issue too often because of its close proximity to the sea. Nearly every other house in Weston has an active mold problem. This environmental hazard has increased the importance of services pertaining to mold remediation in Weston manifold.
Mold Remediation Services in Weston
From making walls and other surfaces look unsightly and hideous, the growth of mold also entails many health issues. Many respiratory allergies thrive inside homes due to acute mold growth in the interior. Every good contractor dealing in mold remediation in Weston has a multifaceted plan to deal with the issue of this self-sustaining microorganism.
A good technician while conducting mold remediation in Weston doesn't just remove the existing mold growth, but also take care of the origin of the problem. In other words, a good mold remediation service makes sure that the same problem doesn't rebound in foreseeable future.
Mold Remediation Experts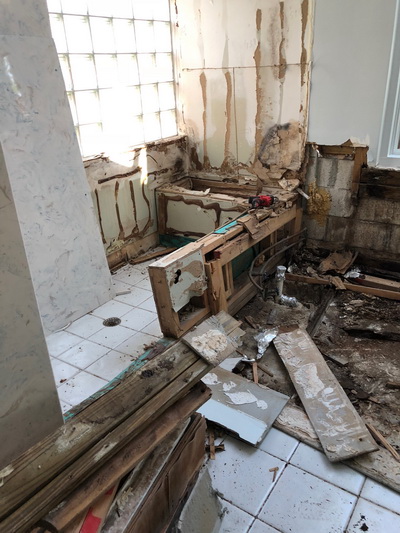 RestoPro770 is available 24/7 for commercial property owners or homeowners in need of mold damage remediation or water damage restoration services. They also offer fire damage restoration and flood damage restoration in Fort Lauderdale, Boca Raton and West Palm Beach. To learn more about mold remediation services, call RestoPro770 at 888-466-0770.
How Mold Remediation Works
What is Mold?
It's important to understand exactly what mold is, before you begin to worry about the mold remediation process. Mold is actually a fungus. The spores are airborne and can get into your building when a door is opened, a loading dock is opened, and can even be brought indoors on people's clothing and shoes. There's no getting around the fact that there are mold spores circulating through your property.
Although there are mold spores in your building, that doesn't mean that mold is already plotting to take over. This problematic fungus enjoys humidity, and makes it home and breeding ground in moist, damp places. This is where it grows, spreads and multiples. Mold is highly invasive and can quickly be transferred to other places within the structure, causing extensive damage.