Leak Detection in Broward County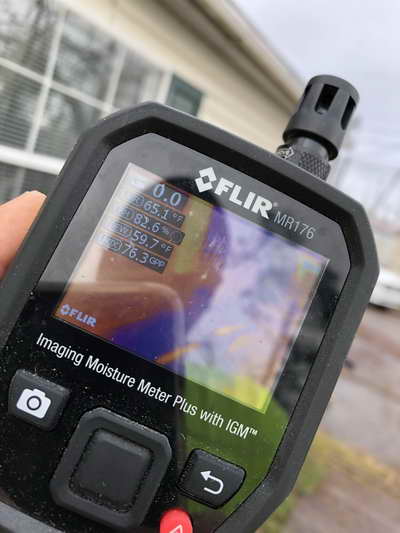 There are fewer things more stressful than arriving home after a long day at work only to realize that there is water all over the floor. Generally, a homeowner's first instinct is to think that someone left a sink or bathtub running accidentally. When this has been ruled, it would be smart to find the water shutoff valve and turn the flow to the house off. This will prevent further flooding and damage to the home. You'll need to look for obvious leaks from pipes under the sinks or behind the washing machine. If there isn't anything visible, the problem could very well be a leak inside of the wall or ceiling. Finding such leaks can not only be expensive but can be really messy as well. Many plumbing companies start by tearing out the walls where they assume the leak could be. This is a hit or miss way of locating the leak. It's less expensive in the long run to hire a company that specializes in hidden leak detection. RestoPro770 uses state of the art thermal imaging equipment to find leaks in Pembroke Pines.
Hurricane Damage in Panama City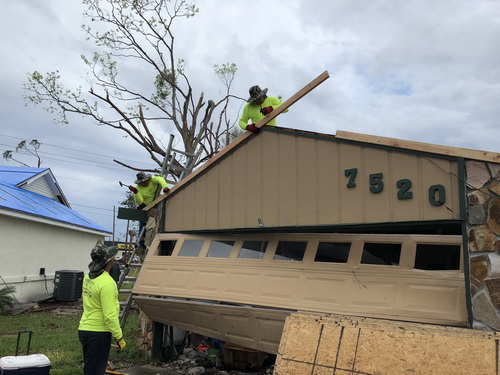 While many homeowners look forward to summertime because it means the snowbirds will be going back to they're homes up North and traffic is a bit lighter, lurking in the back of their minds are the dangers that lie ahead in hurricane season. Everyone keeps their fingers crossed that any tropical storms or hurricanes brewing will blow right on by Florida. Unfortunately, there's no way to stop them. All we can do is hope for the best and prepare for the worst. Preparing is done in a variety of ways, from stocking up on water and non-perishable foods to bringing in loose items that could become projectiles and installing the hurricane shutters. The one thing that simply cannot be protected is the roof of the house. It protects us, but we can't protect it. The cold, hard truth is even a tropical storm can damage the roof. We've all seen the devastation that Hurricane Michael did. Just a thought back to storms of the past and the memories of the "blue tarp nation" many Floridians belonged to. RestoPro770 is available to assist homeowners with storm damage in Panama City and the surrounding areas.
Storm Damage in Boca Raton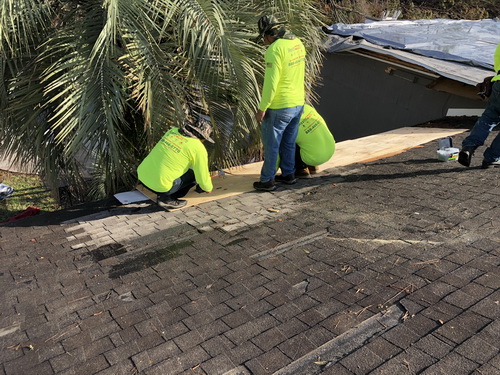 The residents of South Florida like to think that the weather here is predictable. In a small way, it is. It's common knowledge that during the winter and early spring months that it is the dry season. We deal with droughts, water restrictions, and brush fires. We know this is a reality of the area. Also, we understand the reality that we are in an area that is prime for tropical storms and hurricanes to rip through during the late spring and summer months. Though we keep out finders crossed that the tropics will go easy on us each year, the reality is that the potential for severe storms to damage our homes is there. Unfortunately, many things can damage homes and their roofs. One big thing is the wind that is associated with strong tropical systems. Wind can damage many things; however, it can really put a hurting a roof. The shingles and tiles can be blown off and the rain can saturate the plywood underlayment and begin leaking into the home. As soon as the storm has passed, this needs to be addressed by professional storm damage mitigation companies. RestoPro770 offers roof tarping services in Boca Raton.
Flood Damage Recovery in Fort Lauderdale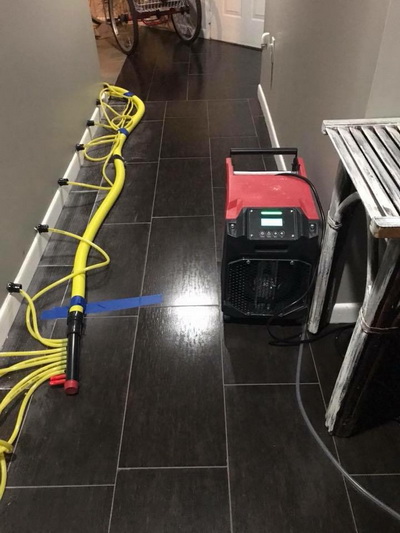 Anytime there is water damage inside of a home or business property it is an absolute shock, and can truly prove to be devastating for those who have an interest in the property. It is usually more difficult for the homeowner, as all of his or her personal effects, and treasured things are kept safely within the walls. Unfortunately, flood water can quickly damage and destroy the things they've worked so hard to purchase and accumulate over the years. This can hurt the homeowner both financially and emotionally. Naturally, the insurance company should be called immediately, but then, they should call an emergency water remediation company for help. This can help mitigate the damages, and save your beloved items. The experts at RestoPro770 provide 24/7 emergency services in Broward County, and they even have a 30 minutes response time for calls day or night.
Storm Damage Cleanup in Fort Lauderdale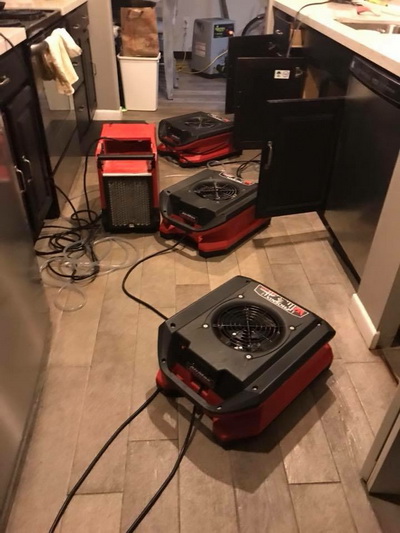 Those who were in the area during Hurricane Irma's strike on the Sunshine State know firsthand the horrific damage that occurred throughout Florida. While Broward County was spared a direct hit, the storm was so furious that it affected homes and business here. The sheer amount of rain and storm surge flooded streets and unfortunately, many properties took on water as well. Getting in touch with the insurance companies was difficult because so many people from throughout the state were all trying to get in touch with them to report claims. In the future, you can call a water remediation provider even before your insurance company picks up the phone. This will help to reduce the amount of damage you will suffer. RestoPro770 provides callers with a 30 minutes response time for flood issues 24/7.