Appliances Removal Services in Davie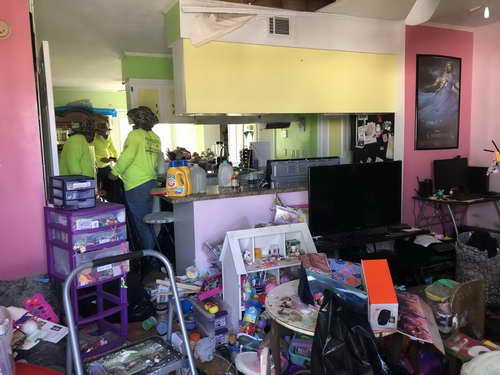 Davie is a great place for parks and wildlife. For example, Flamingo Gardens is a great zoo with many exhibits and activities. Tree Tops Park is also a great place to go for picnics or to play games or to relax. Vista View Park is also a great place to visit because of how far you can see on top of the tall mounds in the center of the park. Young at Art Museum is also a great museum to visit because of the many cool exhibits that are always changing.
Junk Removal Services in Broward County
RestoPro 770 will remove any and all junk that you want to get rid of. They'll get it done fast and they'll make sure that it's cleaner than they left. They'll also work with your schedule if something comes up and you want your free of junk they can do it fast. They will always make sure you are happy with the results of their project and will always try to make your experience as great as possible.
Furniture Removal Services in Davie
RestoPro 770 is known for having a great work ethic and for being respectful and helpful to their customers.they provide fast response and 24/7 availability. RestoPro770, Inc. is an IICRC certified company and an active member of the Restoration Association of Florida. They are also licensed and insured. They always strive to be the best with customer services and their own services. They always make sure you are satisfied with their services.
Sheds Hauling Away Services in Davie
Contact RestoPro 770 at 888-466-0770 to learn more about their disposal services in Broward County. They also operate in Delray Beach, Boynton Beach,and West Palm Beach and provide services like roof tarp, shrink wrap, and water mitigation.
Quote Request