Emergency Roof Tarping in Lakeland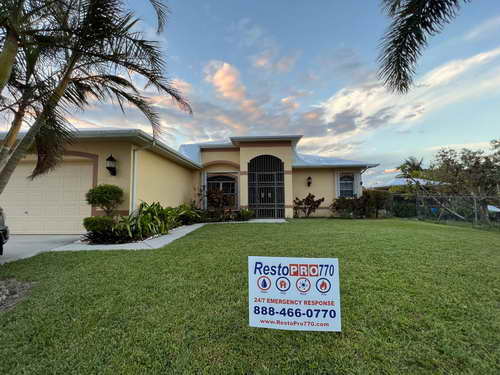 Mother nature can wreak havoc on our homes, especially when severe weather hits. If your home has suffered damage from a recent storm, it's essential to act fast to avoid further damage. One of the most important things you can do is to tarp your roof.
After a hurricane or major storm your home may suffer damage to its main defense, the roof. RestoPro770 is your friendly neighborhood roof tarping solution. Tarping services provide that temporary protection for your home while you await insurance or contractor intervention for permanent repair.
Roof Covering Services in Lakeland
If you are located in Lakeland FL, contact RestoPro770 for all of your roof covering needs. If you are in need of a quick and professional roof covering experience, we look forward to serving you.
You never know when a severe storm will hit. It could be in the middle of the night or early in the morning. That's why it's crucial to plan for when they happen. If your home has suffered damage from a severe storm, one of the first things you need to do is call in the professionals such as RestoPro770 for emergency roof tarping in Lakeland.
Shrink Wrap Roof Services in Lakeland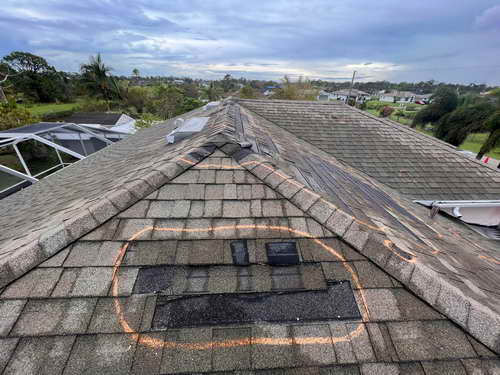 Whether you are a resident or a business in Lakeland Fl, central Florida storms can still cause unexpected damage. RestoPro770 can assist you today with all your roof covering needs! You can expect the highest quality materials and tools used to protect your home or offices from being further damaged.
Roof Tarp Installation in Polk County
Installing a tarp on your roof can be challenging, but it's not that difficult. You'll just need to call in the professionals. RestoPro770 can help you install a tarp on your roof quickly and efficiently. Your roof will be protected from the elements in no time.
Roofing emergencies can put a damper on your life. Protect your roof today by calling RestoPro770 for all of your roof tarp installation needs in Polk County FL. If you are in need of a quick solution to keep your home or building dry, you can count on RestoPro770. Call 888-466-7700 now!
Quote Request