Roof Covering Services in Orlando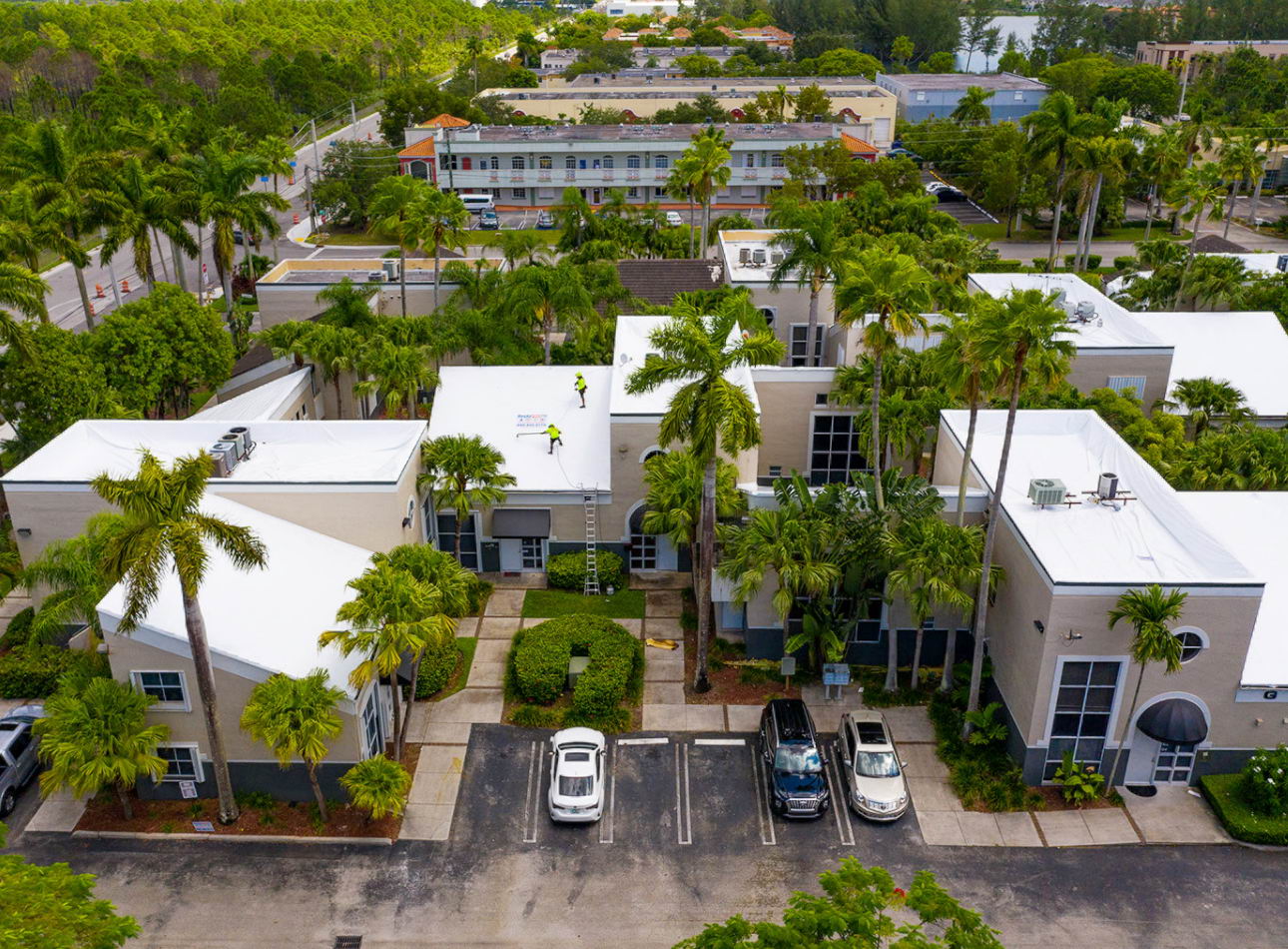 Orlando offers many unique benefits to its denizens. For example, it houses theme parks that are world-wide famous e.g. Disney World, Seaworld, Universal Studios, and LegoLand Florida. The weather is amazing year round as well, which means it's always a great time to visit these theme parks or experience nature in one of Orlando's many beautiful natural parks, such as, Lake Eola Park, Bill Frederick Park, and Dickson Azalea Park.
Roof Tarp Installation in Orlando
RestoPro770 provides roof tarping services in Orlando. They'll ensure that your tarp is installed properly so that your home is safe from further water damage. RestoPro770 will work quickly so that you can go back to your regular life and have your home protected from future water damage as quickly as possible. They will use the highest quality materials and latest tech to ensure that your tarp will last as long as possible and will be as resistant to further water and storm damage as possible. You can trust RestoPro770 to deliver high quality services and to protect your home.
Roof Covering Services in Orange County
RestoPro770 is well known and trusted to provide high quality services. They'll always work their hardest to deliver a high quality product and satisfy you. If you ever have any questions you can call their customer service and they will do their best to get you the information you need. You can ask about anything related to their services, such as pricing, scheduling, or any other concerns that you may have. RestoPro770, Inc. is an IICRC certified company and an active member of the Restoration Association of Florida. They also feature 24/7 availability and quick response times so that you always have access to their services.
Shrink Wrap Roof Services in Orlando
Call RestoPro770 at 888-466-0770 for all of your roof shrink wrapping needs in Orlando and surrounding counties such as Osceola, Polk, and Hillsborough. They also provide additional services like emergency boardup, water damage remediation, and leak detection.
Quote Request