Fire Damage Cleanup in Boca Raton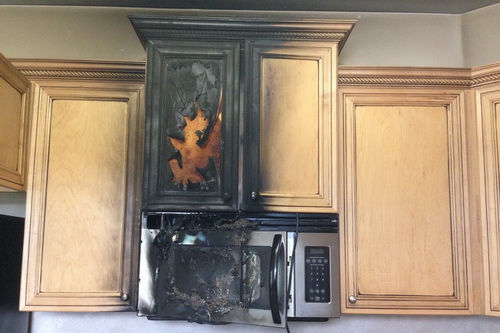 It is human nature to become attached to and be extremely protective of the things that we have worked so hard throughout our lives to acquire. Working long and hard to get something tends to make that become even more valuable to us, as opposed to if it were simply given to us. When no effort has been made to get something, it isn't help in such high esteem as we hold things that took us a while to be able to purchase. Our homes are the perfect examples. When a person lives at home with their family, or rents a place from the landlord, they simply do not take the pride in the property that they do when they purchased a home of their own. It's perfectly logical. We take better care of what belongs to us. Unfortunately, no matter how cautious a person is, a fire can occur and devastate the home and belongings within it. The average homeowner will be busy dealing with the insurance company, finding temporary lodging, and trying to process the situation. Worrying about the details of the restoration process should not be a burden for them to bear. RestoPro770 provides complete fire cleanup, and works with other trades to ensure that the property is back to its previous state as soon as possible.
Cleanup for Fire Damages in Palm Beach County
Those who own businesses and commercial properties face a completely different issue than the average homeowner. Regardless of the type of property, a fire is devastation financially and emotionally. While homeowners can obtain temporary housing while their property is restored, businesses aren't able to do so. Generally, their inventory and displays are damaged, so relocating for a time is futile. RestoPro770 offers professional fire cleanup services, and works with all insurance companies to restore your business quickly.
Complete Fire Restoration Cleanup
Many people think that they can tackle the cleanup after a fire on their own. The truth is that your insurance company requires that you hire a licensed and insured company to do so. The job is far too dangerous for the average person to handle, which is why professionals are necessary for the job. It's always better to be safe than sorry. RestoPro770 is experienced in all facets of fire cleanup, and can even bill your insurance company directly, depending upon your policy.
Fire Cleanup and Restoration Services
RestoPro770 offers a host of services, including fire restoration services and mildew and mold remediation services in Boca Raton and Fort Lauderdale. Your home or business with be in good hands with their expert crew. They offer emergency services, and work with other trades, such as moving companies and dry-cleaning restoration services. Call 888-466-0770 for help when a disaster strikes your property.
Quote Request