Mold Damage in Pompano Beach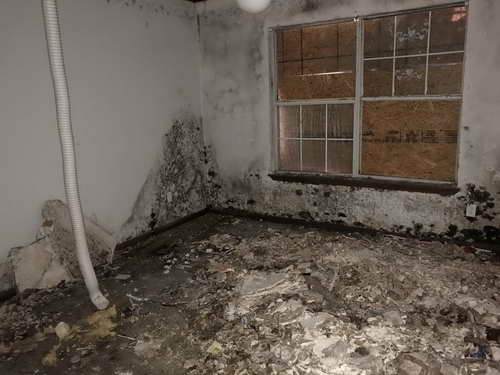 Just north of Fort Lauderable, in South Florida stands a place known as Pompano Beach. To begin with, this place is home to tropical beaches, offshore coral reefs, ship wrecks and numerous diving spots. This is just the beginning, more is yet to come. Exhilarating water sports, fishing trips and amazing barbeques are just a handful of things which make this city a complete package.
But, as with all fun places, in Pompano Beach the opposite is also true. While everyone is beating the heat by the sea, the extreme humidity gives birth to mold damage in the households.
Mold Restoration in Pompano Beach
The high levels of humidity in Pompano Beach give birth to mold. Mold is like a plague that tends to harms anything and anyone that comes in its way. As far as the structure of the house is concerned, mold makes the paint on the walls peel and crack. It also leaves water stains and filthy marks, thus making the walls appear dirty. Now, let's take a look at the health hazards of mold. Mold seriously affects the health of the residents of the house that it has infested. Headaches, respiratory problems, coughing, sneezing and skin allergies are just some of the many health problems it can pave the way for.
Dealing with mold is far beyond the competencies of anyone who has no prior experience dealing with this menace. As a result a professional and trustworthy mold removal service like RestoPro770 needs to be contacted. They provide the most effective mold removal and remediation services in Pompano Beach.
Mold Removal in Pompano Beach
The moment mold is detected; it needs to be dealt with immediately. A delay in mold removal is equivalent to inviting further problems. As long as mold is under control it can be removed with DIY tools and techniques. However, once it has gone beyond a certain magnitude. There is no other option but to invite a professional mold removal service like RestoPro770. With a skilled and experienced clique of professionals, they ensure timely inspection and removal of mold. Not only do they remove mold completely but also restore the affected area to its previous form. They also make sure that no part of the house is affected during the mold removal process. Even if something goes wrong, they are quick to make up for it.
Mold Inspection in Pompano Beach
The worst thing about mold is that it is hard to detect. Just because it cannot be seen with naked eye, does not mean that it is not there. However, here are some common signs which indicate the presence of mold.
A pungent smell of dampness throughout the house
Water stains on the ceilings and walls.
Dampness and moisture of the walls and the floor.
Leaky pipes and faucets.
Despite the signs, a professional service like RestoPro770 can diagnose mold damage more effectively.
Mold Remediation in Pompano Beach
RestoPro770 is perfectly aware, of the frustration and angst homeowners go through because of mold. Which is why, they have shared their number 888-466-0770. Homeowners struggling with mold can contact them contact them whenever the need arises.
RestoPro770 is an IICRC certified restoration company. They provide mold inspection and mold remediation services in Pompano Beach and throughout Broward County. Call 888-466-0770 for emergency mold removal services in South Florida.
Quote Request