Leak Detection in Broward County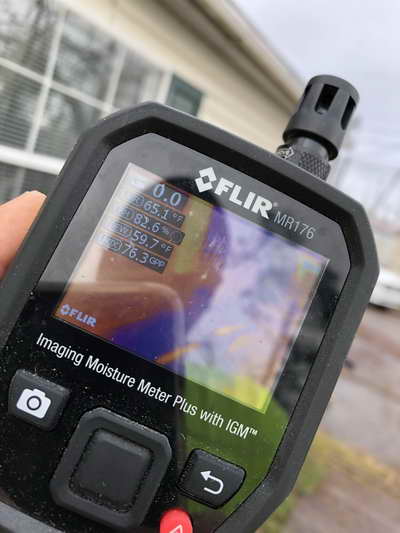 There are fewer things more stressful than arriving home after a long day at work only to realize that there is water all over the floor. Generally, a homeowner's first instinct is to think that someone left a sink or bathtub running accidentally. When this has been ruled, it would be smart to find the water shutoff valve and turn the flow to the house off. This will prevent further flooding and damage to the home. You'll need to look for obvious leaks from pipes under the sinks or behind the washing machine. If there isn't anything visible, the problem could very well be a leak inside of the wall or ceiling. Finding such leaks can not only be expensive but can be really messy as well. Many plumbing companies start by tearing out the walls where they assume the leak could be. This is a hit or miss way of locating the leak. It's less expensive in the long run to hire a company that specializes in hidden leak detection. RestoPro770 uses state of the art thermal imaging equipment to find leaks in Pembroke Pines.
Cooper City Thermal Imaging Inspections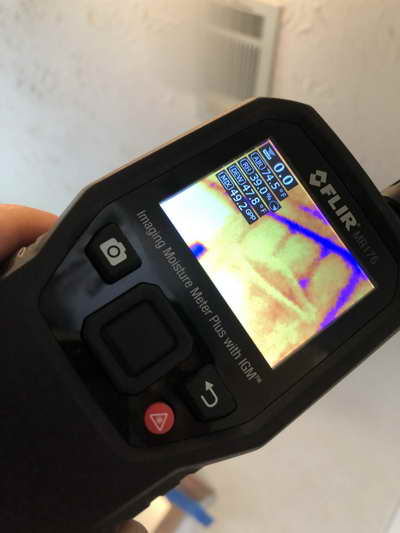 Most homeowners in Broward County who are hooked up to city water have a rough idea of what their water bill will be every month. If the bill is higher than usual, they automatically assume that a toilet has been running, or someone has been taking extremely long showers, or has been leaving the garden hose on. The reality is that sometimes there is a small, hidden leak in the wall, so an elevated water bill can be a clue that there is a problem. RestoPro770 offers complete thermal imaging inspections to find the source that's increasing your water bill in Cooper City.
In Wall Leaking Pipe Detection in Parkland
When a homeowner notices mildew growing inside of the shower, it's not uncommon for them to think that it's because of showering and the humidity. Since shower walls and floors are sealed, it very well be caused by a leak inside of the wall. The cement board behind the tile becomes compromised and allows mold and mildew to grow. Cleaning with mildew sprays won't solve the problem. RestoPro770 can locate the in wall plumbing leak without destroying your Parkland home.
South Florida Thermal Leak Detection Services
RestoPro770 understands that a leaking pipe must be addressed as soon as possible. They offer water damage assistance, thermal imaging inspections and leak detection services in Palm Beach County and Broward County. Call 888-466-0770 for emergency services.
Quote Request