Water Mitigation Services in Davie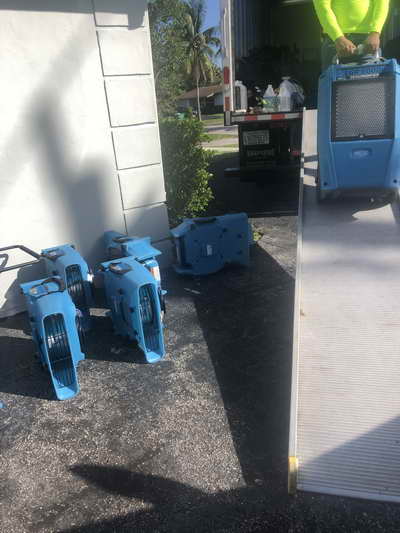 When there is standing water from a leak or a flood issue, the first thing that needs to happen is water mitigation services in Davie. Water mitigation means stopping the water or alleviating where it can enter the area. Hiring a professional water damage company for mitigation allows you to have that completed, then they can assess the situation and help you create a plan to remedy the damage and reduce risks of further damage or health issues.
Water Damage Restoration in Davie
If you have had water damage in your home or another structure, the process of water damage restoration in Davie should begin very quickly. Water damage restoration is the process that brings your home and life back to normal. Your water damage professional will assess the damages, work with you to create a plan of action and get the process in motion. The sooner you begin the process the lower your damages costs will be and the sooner your life will be back to normal. Having a professional also reduces your stress and gives you peace of mind that the process will be completed properly.
Water Extraction Services in Pompano Beach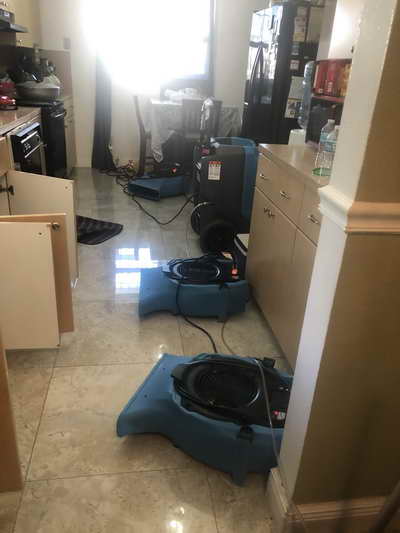 During flooding, you very possibly will need water extraction services in Pompano Beach. This process requires specialized equipment and experience to know exactly what you need to do as a team to get your home dry and on its way to restoration. Having skilled techs to walk you through each step of the process, allows you to know exactly what is happening. This helps alleviate the unknown and your stress levels during a time of such chaos. The peace of mind you gain from knowing you have the support and someone experienced is priceless.
Water Damage Restoration in Pompano Beach
Water damage restoration in Pompano Beach can be a tedious and stress-filled experience if you are trying to do it all or most of it on your own. Minor water damage restoration is possible to do it yourself in some cases. But if you have anything more than very minor damage or water was not mitigated immediately, you increase the risk of further damage and health issues to you and your family. It is very wise to hire an experienced company for any water damage, just to be sure that you will not have more damage or high risks of mold that cause health issues.
Water Damage Remediation in Bay County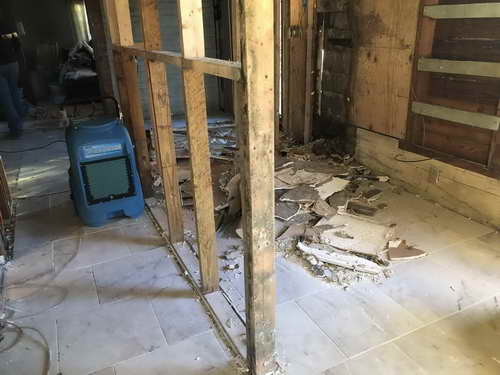 No one wants to, or often does, think about having water damage in their home. It can be devastating an a very emotional circumstance. If the unthinkable does happen, however, there are ways to reduce the stress and reduce the consequences. Your first call should be to your insurance company or agent, to ensure that you have the required coverages and to schedule an adjuster visit. Next is to find a contractor that services water damage remediation in Bay County. Your contractor will evaluate the issue, mitigate the source if possible and begin steps to remedy damages.
Water Damage Restoration in Panama City
Once you have water damage there is a need for professional services to ensure that proper steps are taken to reduce damages and loss. Water damage restoration in Panama City is often necessary simply due to the location and proclivity for water damages. Calling in a professional contractor specializing in water damage is the best thing you can do to preserve your property and sanity. Your contractor and your insurance adjuster will become your best friends during this stressful time. They will walk with you through each step of the process, making it much easier to have peace of mind.
Water Mitigation Services in Fort Lauderdale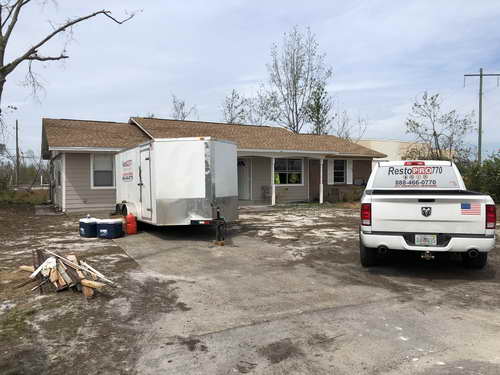 When you need water mitigation services in Fort Lauderdale, you want to ensure that you contact a high-quality company with professional staff. Just having a name or listing for services does not always mean there is high-quality knowledge, skills, and experience. In such a high-stress time you need a company that knows exactly what is required to minimize your damages and costs, as well as reduces your stress to a manageable level. When you call a company ask questions to give you the peace of mind you deserve.
Water Damage Restoration in Fort Lauderdale
Water damage restoration in Fort Lauderdale is a service that usually happens after a major flooding or severe water damage of some other sort. Water damage restoration is the process of taking the mess from major water damage and returning your property and lives back to normal. This can be a very highly emotional time for victims of severe water damage, your restoration professional should be there to walk with you through each step of the process. It will help to reduce your stress and give you someone knowledgeable to lean on.
Water Extraction Services in Hollywood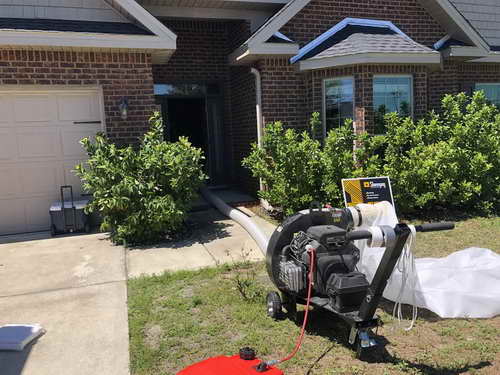 Water extraction services in Hollywood is not something any homeowner wants to think about. But life does happen, and water damages occur more than most people realize. The trick is to know what to do when there are water issues. Calling a professional as soon as possible is the best course of action. This way the proper steps and care are taken to reduce further risks and damages. This also gives you peace of mind that the priorities are being taken care of, so you have much less stress in the midst of the chaos.
Water Damage Restoration in Hollywood
After there has been a water damage issue, water damage restoration in Hollywood is the process of getting your life back to normal. A professional water damage restoration company offers the exact services required to lessen stress, reduce further damages and risks and restore your property and life to normal. Water damage is no minor issue, it needs the proper steps taken to ensure you and your family's safety and well-being. Ensuring that you have a professional taking charge allows you to worry about normal life while the restoration is completed.
Water Removal Services in Lighthouse Point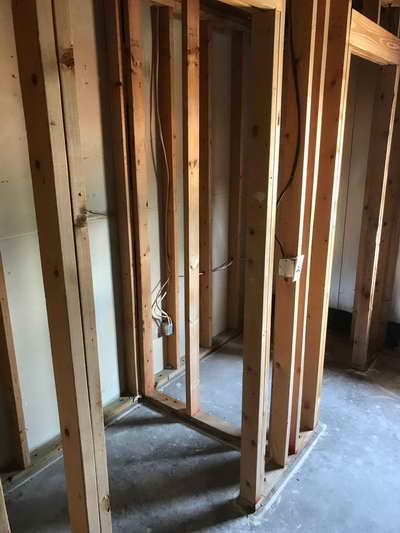 Hopefully, you have never required water removal services in Lighthouse Point. If you do find yourself in a situation that requires water removal, our professional staff is ready to help you through every step of the process. Proper steps and care are vital to water removal to ensure safety, mitigation and reduce loss. It can be a stressful time, but we are here to support you through it all. We take each customer's situation seriously, no matter how large or small. Sometimes it's the little things that make all the difference in the world, the details matter, especially when it comes to water removal.
Water Damage Restoration in Lighthouse Point
Whether water damage comes from a burst pipe, a backed-up drain or a natural cause it can be devastating to your life and property. Water damage also carries inherent risks of future damages and health concerns. Water damage restoration in Lighthouse Point is here to ensure that your loss and risk is as minute as possible. Restoration is the period after water removal and cleanup. Our professionals will assess the damages and help you decide what you want or need to keep for restoration. There can be stress during this phase because of sentimental items that may have damage, we will be there to help you choose wisely and cost effectively.
Water Damage Remediation in Parkland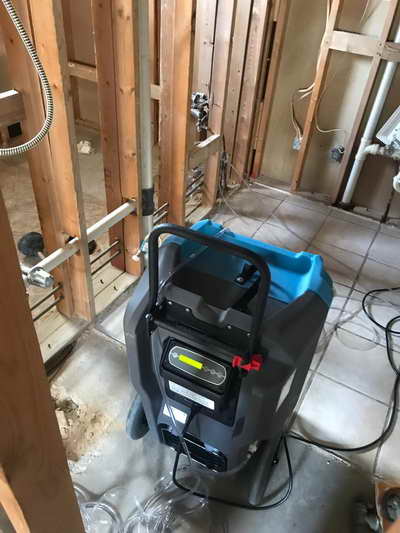 There are many levels of water damage that may happen in your home. Minor spillage would not always require water damage remediation in Parkland. But anything more than that should be evaluated for professional remediation. There can be very serious and costly damage, repairs and loss as well as health concern issues if not handled correctly. Water damage remediation is definitely not a task that you should tackle on your own. There are specific steps and processes that need to be completed in a timely manner to ensure safety. Water damage left untreated poses many potential risks for more loss an immediate or future health concerns.
Water Damage Restoration in Broward County
Water damager restoration in Broward County takes the next steps after remediation of water damage. Restoration is about what should be or can be salvaged after there has been damage and remediation. Restoration includes structural, flooring, drywall, as well as personal property that has been damaged. More than minor water damage needs to be assessed by a professional to ensure that it can be safely restored. This will depend on the amount of water damage, the timeliness of remediation and restoration and the severity of the damage once it can be assessed. If there has been severe damage you may have to make some tough choices about personal property restoration, having professionals with accurate information can make those choices easier.
Water Mitigation in Boynton Beach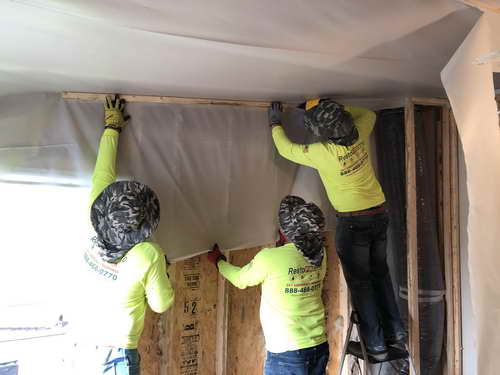 The old adage that one's home is one's castle, and that is still quite true today. When people go home, they expect to be able to kick off their shoes, get into comfortable clothes, relax, and do whatever makes them happy and content. That's how it should be, however; life doesn't always go along with our plans or schedules. Imagine leaning back in your comfy chair and turning on the TV after a long and rainy day at work, only to hear a light but annoying dripping sound. You mute the TV, and listen for the direction of the sound, and follow the noise to a dripping ceiling in the hallway. This is not what you, or most people expect to get home to see. It's obviously a problem with the roof, considering the rain falling outside. The first thing that you need to do is call to get a tarp installed on the roof. This will prevent further damage to your home. It's always a good idea to contact your homeowner's insurance company about the damage as well. Once the roof is tarped, you'll also need to have an inspection to see how much damage was done to your property. RestoPro770 provides homeowners in Boynton Beach with complete water damage restoration services.
Walls and Ceiling Drying in Parkland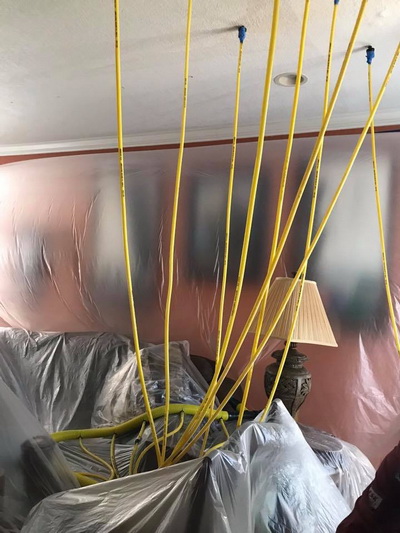 Commercial properties face a much different problem than the average homeowner when it comes to water damage on a property. A home is significantly smaller than a place of business and has a lot less stored inside the structure. Water damage is problematic regardless; however, in a business situation, removing and storing the goods can be time-consuming. A company that offers water damage restoration services and can coordinate with all the other necessary trades will make remediation run much more smoothly. The headache of dealing with the damage, upset tenants and the insurance company is more than enough to drive one crazy. A company that can handle every aspect of the process will prove to be beneficial and take a lot of the burden off the property owner. RestoPro770 offers complete water damage restoration, including walls and ceiling drying services in Broward County.
Water Damage Mitigation in Weston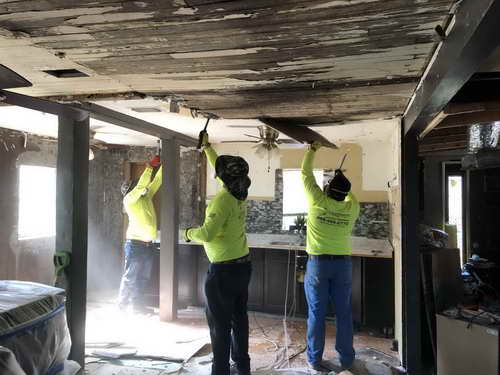 A structure of concrete, metal and other materials is called home due to the warmth, comfort, and companionship it offers. However, there are many ways in which all these sought-after elements of any home can be tarnished. Case in point: water damage.
On a rainy evening, people expect to return home to enjoy the weather with their loved ones. But the news that the attic has started leaking can wipe out all the excitement of weather overcast. In many similar ways, water damages can engulf the peace of mind of homeowners in Weston and other parts of South Florida.
Some water damages need extensive remodeling work to restore the affected part of the house in its original form. On the other hand, there are some damages that might look trivial at the onset but need immediate intervention from the professionals to mitigate the issue to stop its expansion. For instance, a leaky attic, if left untreated, can lead to flooding the interior of the house. As a result, the affected homeowners won't only have to deal with the attic repair but also with all the other water damages as well.
This is the reason why it's important for homeowners to have any good contractor of water damage mitigation in Weston on their speed dial so that they can deal with every minor water leak in time before it aggravates into a full-blown remodeling and restoration issue.