Mold Damage in Rotonda West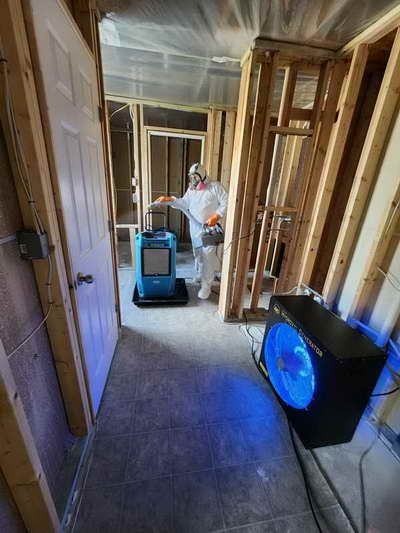 Mold is a realistic result of any type of flooding in your home or business. For that reason, it is very important to have a professional inspect your home or business if there was any amount of flood water present after a storm. Professional companies have the right type of equipment and highly trained personnel to evaluate your property and determine if are going to need any amount of work on your property.
In Rotonda West, Florida numerous companies offer mold damage services. One of the top service providers in the area is Restopro770 and they are ready and willing to offer their services to all homeowners and business owners. Mold is definitely not something you want to mess around with, if you suspect you have mold then you need to get an expert to figure it out.
Mold Damage Services in Rotonda West
The likelihood of having a widespread mold problem in your home after a major tropical storm or hurricane when it got flooded is very high. Therefore, anytime you have any amount of standing water that remained in your home you stand a substantially high risk for mold on the walls or floors. Mold damage is not something you want to take lightly. There are many health risks involved and you and your family could get really sick. You should contact a professional company to come in and check out the house for potential damage. There could be hidden mold that you just cannot see and that could make you very sick.
Mold Remediation Services in Boca Grande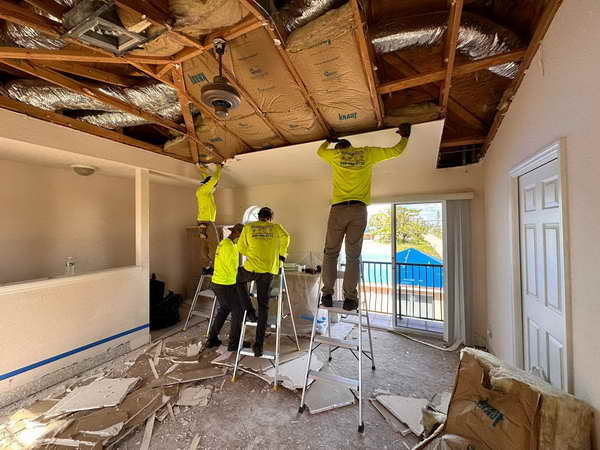 The residents of Boca Grande, Florida are all quite familiar with what kind of damage can be caused by storm water. Being located on the Gulf Coast of Florida, the city of Boca Grande is susceptible to many severe storms every year. This includes hurricanes and tropical storms which dump torrential rain and brings major storm surges.
Unfortunately, water can do some major damage to your home if allowed to stand for too long. Mold is one of the most severe types of damage that can be caused by prolonged exposure to water. Walls and wood floors are the most susceptible to mold damage inside a home. Fortunately, for home and business owners in the Boca Grande area, there is a business that specializes in restoring property after being exposed to water that results in mold growth. One of the top companies is RestoPro770.
Mold Remediation in Boca Grande
Hurricane and tropical storm season in south Florida is extremely stressful for businesses and homeowners. As both packs, a whole lot of water and the associated storm surge that comes with major hurricanes can cause massive amounts of damage. The worst of all the damage is the mold that can be found inside walls and under floors after everything dries out. If you suspect mold hiding in your home, you need to hire an expert in mold remediation. In the Boca Grande area, you can call RestoPro770. They are the best in the business when it comes to evaluating your property for mold and for removing all mold they find.
Mold Damage Services in Cape Coral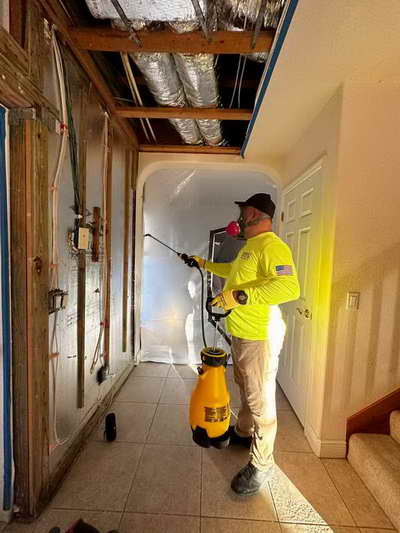 Florida homeowners and business owners are no strangers to severe weather including hurricanes. Unfortunately, water causes a variety of damage to property all across Florida. Lee County, which includes Cape Coral was recently hit hard by Hurricane Ian. While the heavy wind that comes with storms as powerful as Ian was can do a lot of visual damage.
However, the water that comes with the torrential downpours and the powerful storm surge, can do much more damage. Unfortunately, much of the damage caused by flood water may not be visible for a while. Mold damage often occurs behind the walls and remains invisible until days and weeks after everything appears to have dried out.
If you live in Cape Coral or elsewhere in Lee County, you have a company that specializes in mold and mold damage assessment and remediation. The Restopro770 company has all of the necessary equipment and trained personnel who can help you restore your home to normal.
Mold Testing Services in Cape Coral
The damage mold can cause in areas like Cape Coral is nothing new to homeowners and business owners. With all of the moisture that is one of the biggest causes of mold growth, it should come as no surprise that Floridians are so familiar with it. Every year as severe weather, including hurricanes, pound the area of the Gulf Coast. With all that moisture that gets trapped behind walls and underflooring, mold continues to grow. Fortunately, there are companies like Restopro770 in the Cape Coral and Lee County area. They have the knowledge, experience, and equipment necessary to help homeowners and business owners remove mold and repair damage.
Mold Remediation in Port Charlotte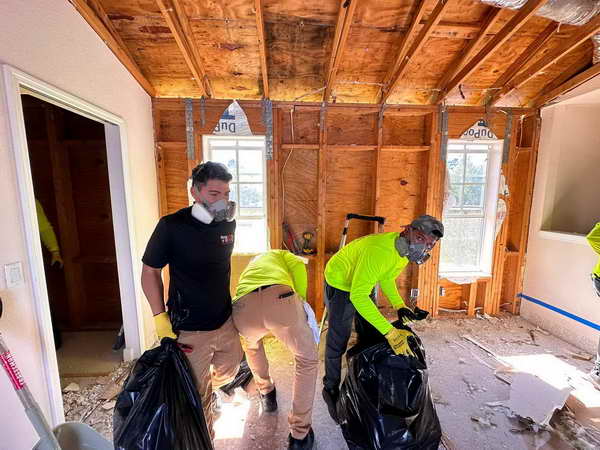 Mold is one of the biggest threats to homes and businesses in the Port Charlotte area. One of the primary reasons for this is the amount of flooding rain that the area is exposed to. Most recently, Port Charlotte was pounded by the high winds, torrential rains, and storm surge from Hurricane Ian that hit the West Coast of Florida.
What makes flood water so dangerous to your home is any amount of standing water in your home or business. When the walls and flooring are overexposed to moisture for an extended time the threat of mold growth goes up exponentially. When there are signs of black mold in your home it must be professionally remediated. The experts at Restopro770 are highly trained and experienced in carrying out the necessary steps to properly do mold remediation in Port Charlotte. They are also a resource for homeowners looking for help with preventing further exposure to weather after a storm, such as roof tarps to prevent additional rain from getting into the home through holes in the roof.
Mold Testing Services in Port Charlotte
As a homeowner or business owner, you want to be sure that your family or employees, and customers are not exposed to the potential toxic mold. The best way to do that is to hire an expert to come in and first evaluate the property's condition after all of the water has finally receded. In the Port Charlotte area, you can call Restopro770, the recognized leader in mold remediation. They have all of the right equipment to clean up all the affected areas and they also have experienced technicians that are highly trained in mold cleanup.
Mold Restoration in Venice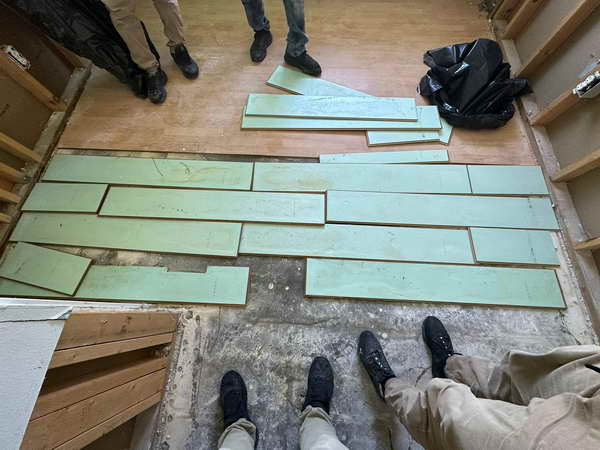 Mold restoration in Venice is not an issue that anyone wants to have to experience or live through. But it does happen and has to be dealt with, immediately and professionally. There are many steps that must be taken to ensure yours and your family's health and well-being. There is also the issue of reducing damage and loss, as well as costs. This can be a very scary and stressful time; our professional staff will be there with you every step of the way to ensure nothing is missed or left undone.
Mold Damage in Venice
Mold happens, especially in areas that have higher moisture climates. That being said, mold damage in Venice is not uncommon. The biggest thing is what happens after finding that you have mold and/or mold damage. Mold damage can create many issues including health and well-being risks to you and your family. Mold damage is not something that should be dealt with on a Do-It-Yourself basis. It needs to be handled with professional guidance and help to ensure everyone and everything is safe and properly remedied. If not taken care of by a professional the risks increase for further damages.
Mold Damage in Fort Myers Beach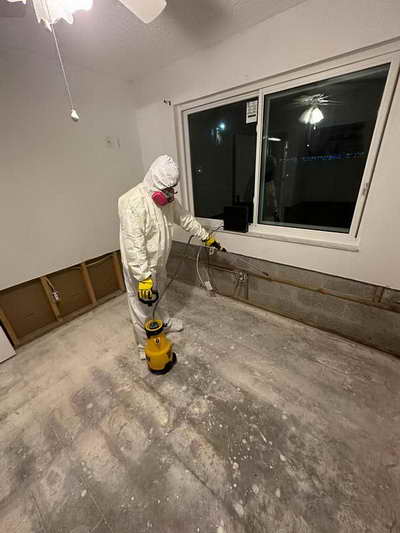 Every homeowner in Lee County knows the risks involved with living in this little slice of paradise when it comes to the much-dreaded hurricane season. While everyone keeps an eye on The Weather Channel with their fingers crossed hoping nothing will hit this time, there are no promises. It's simply a risk we take to live our lives in this beautiful place. Of course, when a storm does come, we do all that we can to protect our homes from damaging winds and flying objects. Responsible homeowners remove everything that can become airborne and cause damage and put them indoors to protect their homes and the homes of their neighbors. Although this is a common-sense thing to do, all too many people fail to do so. These objects can quickly become dangerous in the high winds, and cause damage to the windows of homes. The broken glass allows the rain entry and will cause severe damage to the home's wallboard. Depending upon the aftermath and ability to get electric back, you could have active mold growth before you can contact your insurance company. RestoPro770 can assist you in emergency boardup and can also tackle the old damage in Lee County.
Lee County Mold Damage Remediation Services
While most people never give a thought about the magical pipes that run inside of our walls and bring us water anytime we turn on the faucet, they do start to think about them when water is spraying out from behind the kitchen sink. Sure, many handy homeowners will shut off the water, wipe down the cabinet, and repair the pipe themselves. That's all fine and dandy; however, they rarely do anything to dry out the wallboard that got wet. Ignoring it and hoping for the best is a recipe for mold growth. RestoPro770 offers broken pipes mold damage services in West Coast Florida.