Roof Tarp Services in Venice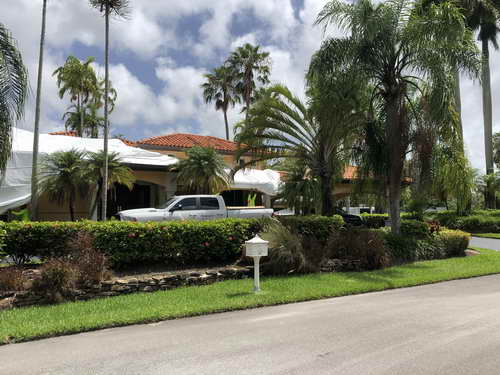 Venice, Florida has many great benefits that its citizens have access to. The employment rate is high and the crime rate is low; it's safe to raise a family in. It's a good mix of urban and suburban and features many local businesses. There are many dream locations for nature lovers in venice as well, with great beaches and parks chockfull of wildlife.
Roof Tarp for Leaking Roofs in Sarasota County
RestoPro770 provides roof tarping in Sarasota County. They're always working their hardest to complete their services as quickly as they can without sacrificing quality to ensure that your home is safe from further water damage as quickly as they can manage. RestoPro770 will make sure that their tarps are properly implemented so as to make sure that your home is as secure as possible. They'll put all their effort into every one of their services to make sure that their customers are satisfied with the services they've received. RestoPro770 is a great and reliable choice whenever you need roof tarping for any reason, they'll make sure that your home is as safe as possible, as soon as possible.
Emergency Roof Tarping in Venice
RestoPro770 is well known and appreciated for their great work ethic and customer relations. They'll work as swiftly as they can to make sure that your home is back in order quickly so that you can resume your regular business. RestoPro770 has 24/7 availability which means you can request their services or ask for information at any time. You can always ask their customer service any questions you may have about their services so that you can make a well informed decision. RestoPro770 has quick response times, so you can always receive their services as soon as possible. RestoPro770, Inc. is an IICRC certified company and an active member of the Restoration Association of Florida.
Roof Tarp Installation in Venice
Call RestoPro770 at 888-466-0770 for all of your roof tarping needs in Venice FL. They also provide mold damage, attic insulation removal, and odor removal statewide. They are servicing the Central Florida and South Florida areas.
Quote Request