Water Mitigation Services in Fort Lauderdale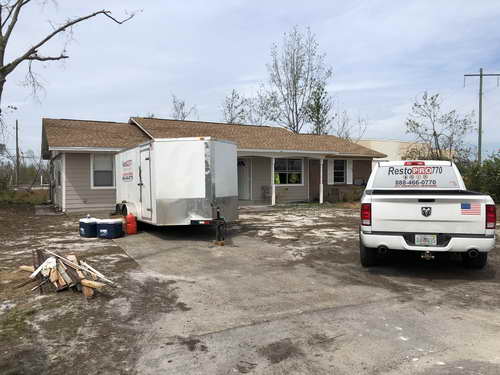 When you need water mitigation services in Fort Lauderdale, you want to ensure that you contact a high-quality company with professional staff. Just having a name or listing for services does not always mean there is high-quality knowledge, skills, and experience. In such a high-stress time you need a company that knows exactly what is required to minimize your damages and costs, as well as reduces your stress to a manageable level. When you call a company ask questions to give you the peace of mind you deserve.
Water Damage Restoration in Fort Lauderdale
Water damage restoration in Fort Lauderdale is a service that usually happens after a major flooding or severe water damage of some other sort. Water damage restoration is the process of taking the mess from major water damage and returning your property and lives back to normal. This can be a very highly emotional time for victims of severe water damage, your restoration professional should be there to walk with you through each step of the process. It will help to reduce your stress and give you someone knowledgeable to lean on.
Water Damage Cleanup in Broward County
When you are trying to mitigate or reduce costs of water damage, you may think that water damage cleanup in Broward County is somewhere you could cut corners. This is not a good option when it comes to any water damage cleanup, water damage can have serious and lasting issues that could be overlooked by someone not professionally trained. You and your family's health and well-being are a top priority in how water damage is dealt with, as well as your property value. You do not want to have to deal with future issues in order to save a bit of cost now.
Flood Cleanup Services in Fort Lauderdale
When there is a local flooding issue, many families' lives are turned upside down. Life may even seem to come to a standstill for a bit as you secure flood cleanup services in Fort Lauderdale. But it does not have to completely wreak havoc in your life or on your property. Choosing to contact a well-trained professional cleanup service as soon as possible is your best course of action. This will help alleviate some of your stress and get the ball rolling to get your life back to normal.
At RestoPro770 we are here for all of your water mitigation, restoration and cleanup services in Broward County and Fort Lauderdale. Our professional staff will alleviate your stress levels in this time of chaos and walk with you through every step of the process of returning your life to normal. Please call 888-466-0770 with any questions, emergencies, or to have an on-site inspection scheduled.
RestoPro770, Inc. is an IICRC certified company and an active member of Restoration Association of Florida.
Quote Request