Broken Glass Boarding Up Services in Weston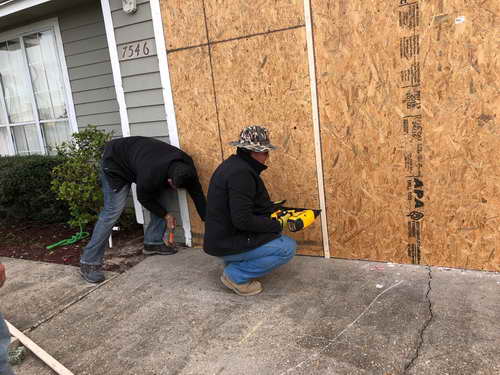 Situated in Broward County, Weston is a suburban community which is home to more than 70,000 people. The people in Weston take ownership of their properties and invest heavily in home maintenance. They make sure their paint is in top condition, the lawns are perfectly mowed, and the driveways are squeaky clean. With these things in view, one can conclusively say that maintaining a house is not an easy task, and neither is it cheap. Most regrettably, all the maintenance in the world cannot save a house from some unforeseen accidents.
Unfortunately, homeowners in Weston have one problem in common. All of them complain about broken glass doors and windows. But what is it that causes the glasses to crack or break completely? Let's find out.
Here are some of the reasons why glass doors and windows get damaged.
Substandard quality glass
Poor installation
Theft and vandalism
Rough weather conditions
During the rainy season, a broken door or window can pave the way for rainwater to enter the living space. This can result in flooding, leading all the way up to water damage and mold growth. Therefore, it is of crucial importance to have the glass boarded up as quickly as possible. Seemingly easy, boarding up glass is not as easy as it seems. However, a professional restoration company like RestoPro770 can take care of such issues in a timely manner.
Window Boarding Services in Weston
For a homeowner, it is extremely frustrating to return home and find a window that has been completely shattered. A broken window, apart from allowing rainwater and dust to come in, can also pave the way for thieves and burglars to enter the house. Robberies are among the most traumatic experiences for homeowners. Before help comes, the homeowners must cover the broken windows with a stealthy sheet of plywood to prevent any unpleasant accident from happening.
Luckily, with a professional restoration company like RestoPro770 a broken glass window can be easily taken care of, thus keeping the house safe, and free from unwelcome intruders.
Storm Damage Boardup Services in Weston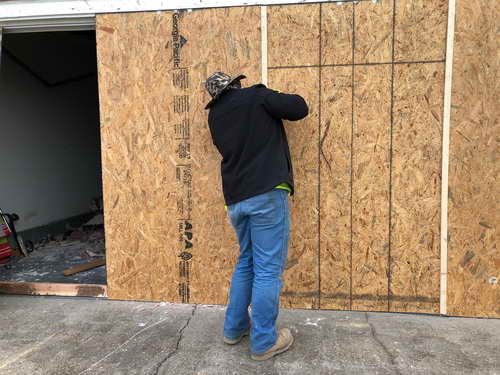 As discussed above, storms and other unfavorable weather conditions can leave homeowners with damaged glass doors and windows. Interestingly, it isn't the strong wind that damages or breaks glass. Glasses are damaged by tough objects like tree branches and small rocks, the wind tends to bring. A glass is not strong enough to sustain powerful crashing.
Once damaged, a glass must be boarded up right away. But in order to do so, professional assistance is required, and there is no one better than RestoPro770 who can take care of such problems.
Emergency Boardup Services in Broward County
After a glass window or door is broken, it can expose the house not only to environmental elements but also to thieves and robbers. RestoPro770 provides one of the finest restoration services in Broward County. Call now 888-466-0770 for emergency boardup services in Weston or anywhere in Broward County. RestoPro770 is an IICRC certified restoration company.
Quote Request