Water Damage Restoration in Boca Grande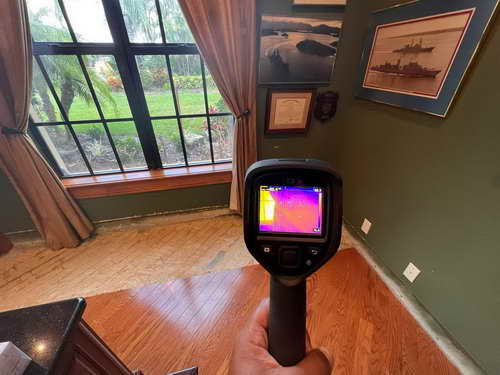 If you have leaking roof water damage in Boca Grande, you will need to remedy the leak first and foremost. The next step is to reduce damage to the roof and where the leak has penetrated. Once these remedies are in place, your damage and costs will be greatly reduced. Then you can begin the repair steps. All of these steps really do need to have a professional contractor or company that has experience and skills to ensure they are completed correctly. Roof leaks are very rarely a do it yourself project because it can be very dangerous and if not properly repaired can create more issues later.
Damage from a leak in your roof it could become disastrous for your home. Leaking roof damage can be very costly and create havoc on you and your family's life. Leaks that cause water damage, if left untreated, can cause more damage and mold issues. These issues will increase your repair costs and put you and your family at risk for health issues as well. Ensuring these risks and issues do not happen can be done by contacting a professional water damage company such as RestoPro770. Someone with specific experience and training offers the best protection for your home and your family.
Flood Cleanup Services in Boca Grande
There is nothing much worse than waking up to water coming into your home from the ceiling. Especially if it happens to wake you up from your sleep to water dripping somewhere or worse yet, on you. If you do have roof leaks water damage in Lee County, it is in your best interest to contact a professional in water damage. Bringing in a professional ensures the water damage will be taken care of properly. It will also help you contain expenses, further damages and health risks to you, your family and your home.
RestoPro770 provides leaking roof damage remediation in Boca Grande. They'll make sure that they repair your roof as well as possible. RestoPro770 will carefully assess the damaged parts of your roof and will go about fixing it in the quickest way possible. They'll make sure that your roof is repaired correctly and that the fix is high quality and will last for a long time without allowing leaks. They'll also remediate the other damage caused by the water, from any mold damage or paint damage, RestoPro770 will make sure that it's remediated and looks just as new.
Water Damage Services in Port Charlotte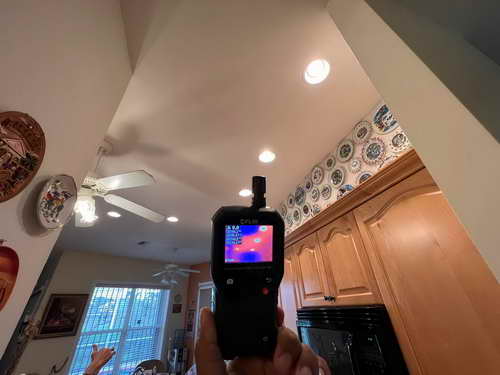 The cracking and breaking of pipes allows water to seep through the structure, resulting in water damage. Water damage from broken pipes cannot be noticed immediately. However, it takes a couple of months until it starts to become visible. When water damage from broken pipes is detected, the impulsive homeowner calls any water damage repairer they find on the internet. These water damage repair companies lack the expertise and the experience to detect and eliminate water damage from broken pipes. RestoPro770 is one of the best water repair providers in Port Charlotte. Their staff is skilled and seasoned when it comes to repairing water damage.
Water Damage Restoration in Port Charlotte
Similar to a kitchen, the bathroom is an area that is vulnerable to water damage. The slightest leakage from the toilet, sink, or bathtub can cause major water damage. Water damage in bathrooms can not only affect the structure of the walls, but it can also affect the health of the occupants of the house. Some of the most common health hazards of water damage in bathrooms are sneezing and sore throat.
Water damage in bathroom can be detected in a number of ways. The first sign of water damage in a bathroom is a musty smell. This smell suggests water damage, and it also hints at the presence of mold or mildew. If there is a leakage in the bathroom, the decaying grout or caulk can allow moisture to form behind the tiles. The exposure of the inner surface to the moisture can result in mold. Another sign of water damage in bathrooms is the bubbling and peeling in fresh paint. Detecting water damage in a bathroom is no DIY job. The team at RestoPro770 makes sure that water damage is detected and eliminated before it affects the structure of the house and the health if its occupants.
Water Damage Cleanup in North Port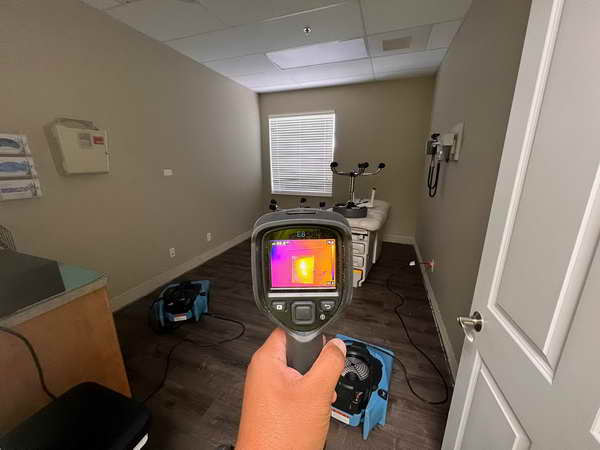 Water is one of the most destructive forces that impact our homes and commercial businesses. Besides the wind that is associated with hurricanes and tropical storms that is capable of leveling a building, water in the form of torrential downpours and storm surges can be equally destructive to the inside of your home.
After the flood water from the recent hurricanes that hit Florida recedes, the daunting task of cleaning up can be overwhelming. Fortunately, if you are living in the North Port area you have an option. There are local companies that offer water damage cleanup services. A company like Restropro770 has the expertise and equipment that is necessary to help home and business owners to recover from a devastating storm.
Water Damage Cleanup Services in North Port
Most people who own their homes and are living anywhere in Florida will feel the pain of having their homes damaged by a tropical storm or hurricane. The odds are really not in their favor during hurricane season when storms approach Florida, whether it goes into the Gulf of Mexico or approach from the Atlantic Ocean side. The second biggest threat to property is from the water associated with torrential rain and storm surges. Water getting into your home or business will easily cause major damage to your home. Fortunately, there are businesses that offer water damage cleanup in North Port to help you in your time of need.
Flood Damage Cleanup in Sanibel Island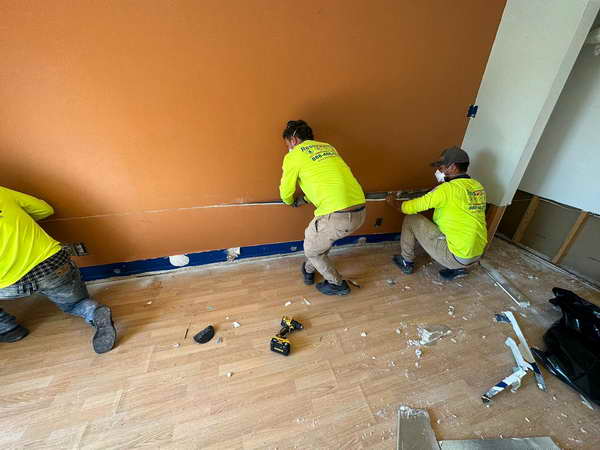 Sanibel Island is located just inland from the Gulf of Mexico and is situated in Southwestern Florida. Unfortunately, if there is a substantial hurricane that makes landfall close enough to the entrance of the waterway connected to the Gulf, the associated storm surge can be devastating to Sanibel Island and the surrounding areas.
This part of Florida was recently wrecked by a direct hit when Hurricane Ian made landfall not far away. The storm packed Category 4 winds and pushed an 18-foot wall of water (storm surge) onto Sanibel Island Beach. This caused devastating flood damage and left residents and business owners a mess to clean up. Fortunately, there are local companies like Restopro770 that specialize in this type of service.
Flood Damage Cleanup Services in Sanibel Island
If your home or business was impacted by flood water the damage could be significant. The longer the water remains standing inside your home will increase the amount of damage caused. This makes it imperative to clean up as quickly as possible to mitigate the amount of damage. In case the job is too overwhelming there are local companies that specialize in flood damage cleanup.
Water Damage Cleanup in Venice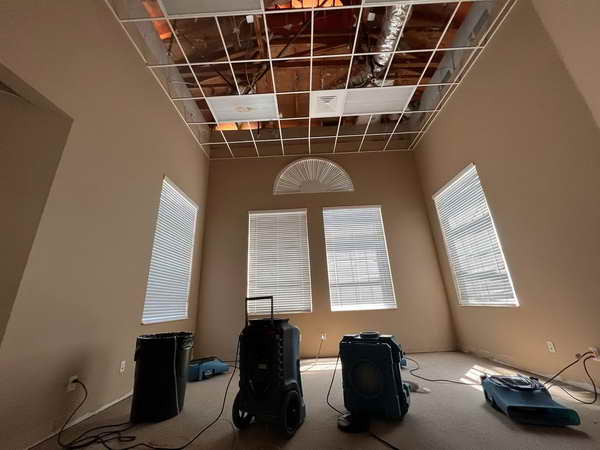 Water is one of the enemies of your home and in Florida, it can damage a home in several ways. One of the most common causes of catastrophic flooding to homes in the Venice, Florida area is severe rain storms, such as hurricanes. The water from hurricanes can either come from the torrential downpours associated with the tropical nature of hurricanes and the other is the massive storm surge.
When so much water enters a home all at once there is a wide range of damage that it can cause. However, the first and most important thing to do is clean up the water. The once is gone, then the real cleanup begins. This can be overwhelming for most homeowners, who are still dealing with traumatic circumstances from having to ride out the storm.
Fortunately, there are professional companies that have the expertise and all of the specialized equipment. They can send in a team of highly-trained workers who can clean up water damage. They are also capable of helping with mold that is often associated with flooding water. Those home and business owners in the Venice area can call Restopro770 for help with water damage restoration. They are also experienced in installing tarps on roofs to prevent further water damage after severe storms.
Water Damage Services in Venice
Water can do a number on a home or business and it is important to get the water cleaned up as quickly as possible. Depending on how much standing water there was, the damage can be very extensive. For this reason, you must contact a professional company that specializes in water damage cleanup. A water cleanup company uses high-tech equipment and techniques to remove all of the water. Once all of the moisture has been removed and all surfaces have been dried, they go further and can completely restore your property to a like new condition.
Flood Damage Cleanup in Fort Myers Beach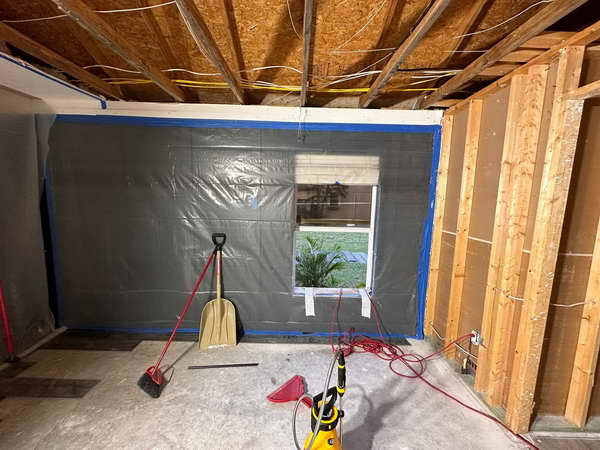 People in the Fort Myers Beach, Florida area are familiar with flood water since they are located so close to Florida's Gulf Coast. Any time there is a major storm such as a hurricane that enters the Gulf of Mexico they are subjected to severe weather. This causes serious issues for home and business owners in Fort Myers Beach in particular.
Any time that water enters your home or business there is a potential for serious property damage. Once the flood water recedes the visible damage will quickly become apparent. However, the unseen damage is likely even more extensive. Fortunately, there is a company that specializes in evaluating and cleaning up after floods. Restopro770 has the knowledge and experience to restore your home or business to its original condition.
Flood Damage Services in Fort Myers Beach
Severe weather such as tropical storms and hurricanes frequently pound Fort Myers Beach and surrounding areas every year. Since these storms begin in the warm tropical waters of the Atlantic Ocean, they build up a large concentration of water. When the storm system makes landfall it dumps torrents of water in the form of heavy rain showers and low-pressure forces large amounts of water inland. This is commonly referred to as a storm surge and it can reach as high as 10 feet. The force of this wall of water destroys or floods everything in its path. Since Fort Myers Beach is located near the coast, all residential and commercial property is susceptible to flood damage. Fortunately, there are local companies that specialize in helping people clean up the damage to their property from floods.
Flood Damage in Rotonda West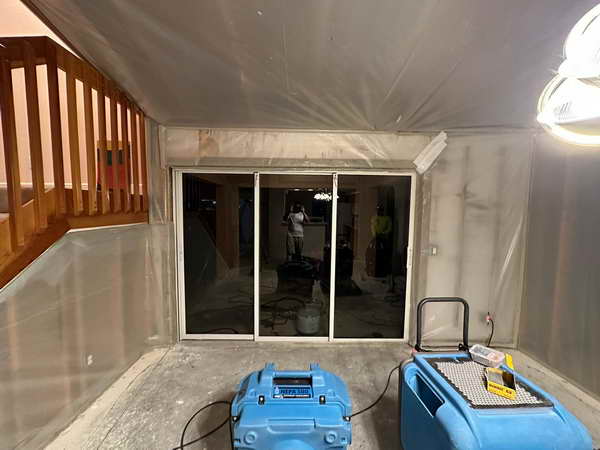 Although most people who imagine living in West Coast Florida think that it's always sunny days and cool drinks on the beach, actual residents know that for the six dreaded months of hurricane season it can be something completely different. Nobody realizes that Floridians deal with flooded roadways and parking lots quite often during the rainy season. We deal with the wind kicking up and taking a few shingles off the roof on a regular basis. Yes, we live in paradise but there is a high price we pay to do so. Oftentimes, when the parking lots to condos flood, the water gets up to the doors on the lowest level. At times, the water will get in under the door and into the home. There isn't anything that can be done to prevent it, but it does need to be addressed as soon as possible to prevent severe water damage, as well as mold damage. RestoPro770 offers immediate assistance to remedy the floodwater damage in your home.
Water Damage Remediation in Charlotte County
Tropical storms and hurricanes can take a huge toll on homes in the West Coast Florida area. Even a minor hurricane is strong enough to tear the shingles off the roof or demolish the roof tiles. Either way, when any roof damage has occurred, it is essential that you contact someone to install a roof tarp or provide shrink wrap services for your roof. Both will help you mitigate further damages which is a requirement in your homeowners' insurance policy. If left uncovered, your house could sustain further damage such as rotting rafters and beams, mold damage, and insect infestation. The roof must be taken care of quickly. RestoPro770 gives homeowners the option of traditional roof tarp installation or roof shrink wrap services.
Water Damage Restoration in Cape Coral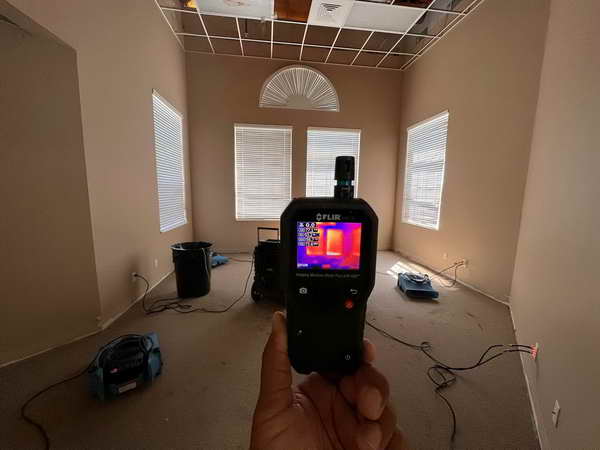 For the most part, the residents of Cape Coral really care about the way their properties and homes look to those passing by. This shows that they are proud homeowners and want people to see how wonderful their home is by having them see it in its best light. Generally, the homes are tastefully painted, driveways clean and neat, and lawns are manicured as if they were in front of a presidential palace. This is a great thing because well-kept homes keep the property values in the area higher than similar neighborhoods with unkempt properties. The one thing that the clear majority of property owners are completely oblivious to is the roof. A house's roof is one of the key components to having a safe and solid structure that will keep your family and belongings safe. Unfortunately, all too many people fail to inspect it regular to ensure it is in good condition. If you are among those homeowners, don't feel bad. You are in the majority; however, therefore you shouldn't be surprised when you find water dripping from your ceiling one day. A roof leak cannot be put off and must be handled by a professional immediately. RestoPro770 offers emergency roof tarp installation in Lee County.
Boardup Services in Lee County
It's not a good feeling when you get home from a day at work only to realize that the glass in the front door is shattered. Hopefully there will be a note explaining that little Johnny next door hit a baseball into it, but regardless of how it happened, it must be repaired. You can't leave it broken and unsecured because rain water, bugs, and dirt can get in. It would also be tempting for potential thieves to enter while you're not home. You need help. RestoPro770 is available for emergency boardup services for broken glass doors and windows in West Coast Florida.