Attic Insulation Removal in Pembroke Pines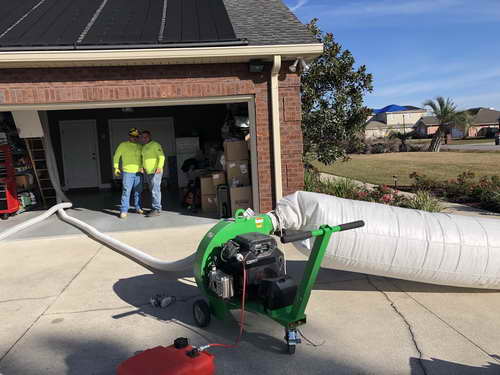 While the weather in beautiful South Florida is generally sunny, hot, and glorious, there is always the rainy season that every resident must contend with. Most of the time it isn't so bad and it's merely some downpours in the afternoons. There are the unwelcomed times when tropical storms and hurricanes whip through the area wreaking havoc and destruction throughout the area. Of course, everyone keeps their fingers crossed that the storms will steer clear of the area, but this is a hurricane lane. Once a storm hits, there is potential for damage to your home or commercial property. As soon as it is safe, it's important to have your home inspected by a professional. The major damage is usually to the roof of a structure. Shingles can be lifted off and tiles can be broken. This will compromise the integrity of your roof and allow water to get into your home. Before the water destroys your ceiling drywall, it will saturate the insulation. The insulation will grow mold quickly, and the mold will continue to grow on the wooden trusses and drywall. RestoPro770 will gladly assess your damages and remediate the mold damage as soon as possible.
Broward County Mold Damage Services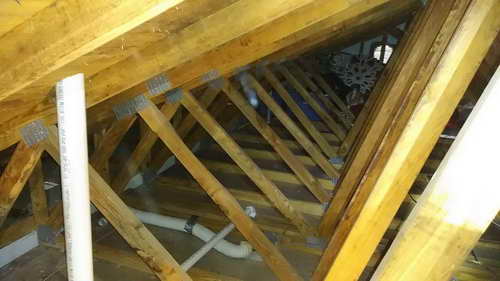 Mold is one of the four letter words that Floridians are petrified of hearing when it comes to their homes. Since it is an airborne spore, it can quickly overtake a home or complex causing the property to be completely uninhabitable. Most can exacerbate any lung issue and can also cause more frequent and more severe asthma attacks. Fixing the visible problem won't get rid of mold. The insulation must be tackled too. Professional insulation removal in the effected areas is key to making the home a healthy place to live. RestoPro770 offers complete water damage services in South Florida.
Water Damage Restoration in Pembroke Pines
All water damage must be taken seriously. Even a leaking pipe under the sink can cause problems with the wallboard, insulation, and even the studs of the home. Simply fixing the leak and soaking up the water is like putting a band-aid on a gunshot would. It won't eliminate the problem. It will mask it until the house becomes unlivable. The cost for letting the issue go can be astronomical. Call RestoPro770 at the first sign of water damage so they can evaluate your problem and eliminate it quickly.
Pembroke Pines Attic Insulation Removal
RestoPro770 is the "go to" company for residential and commercial property owners in Pembroke Pines, Cooper City, and Weston. They offer a myriad of services, including water damage restoration, mold damage remediation, and insulation removal services. Call 888-466-0770 for all your home damage restoration needs.
Quote Request