Roof Covering Services in Apopka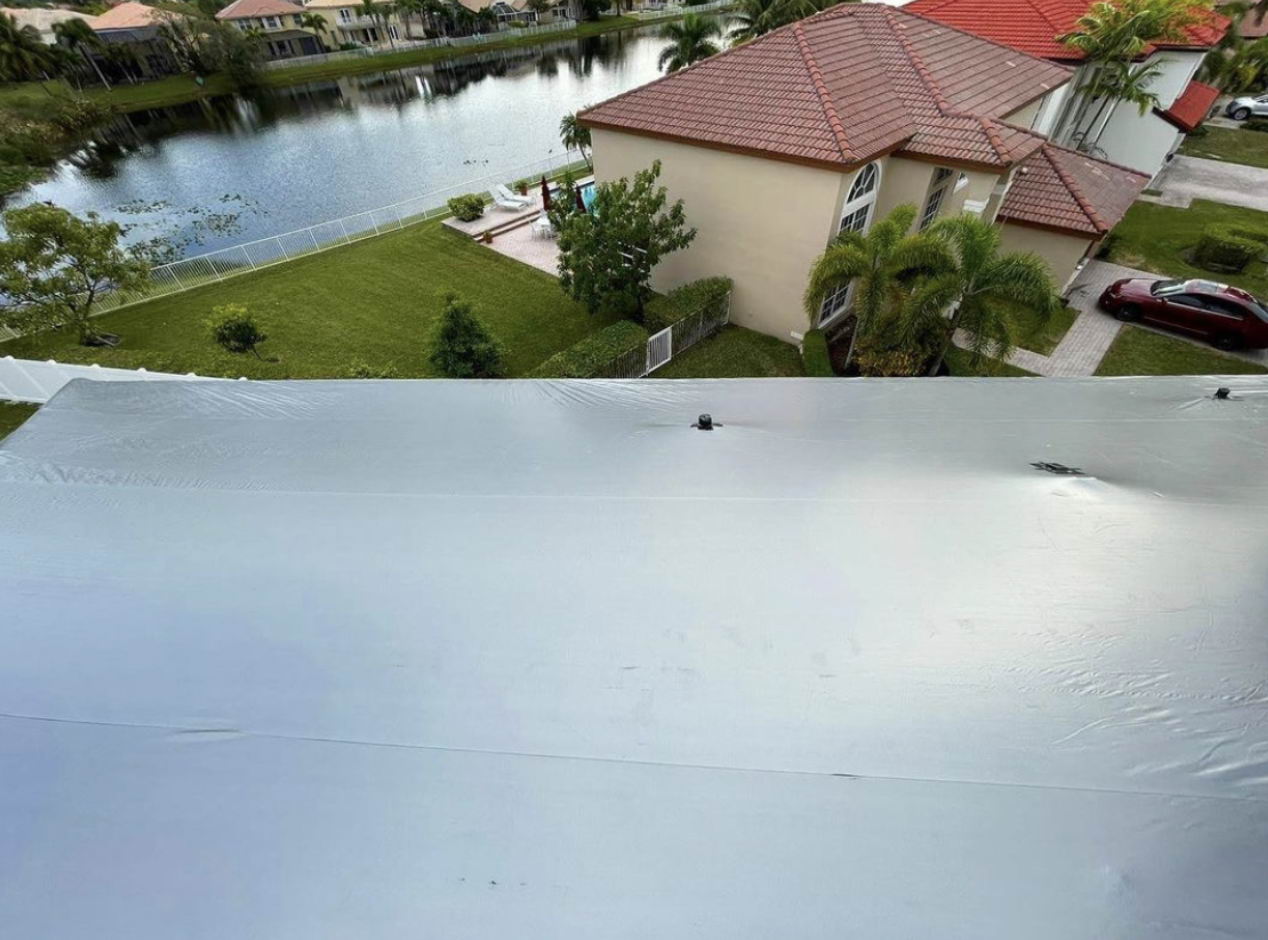 Apopka is a very desirable location to inhabit. Some of its advantages include having sunny and clear weather year round, good schools, and its suburban setting. Is about $5,000 higher than the national average. There are many options for great schooling that'll fit your child's needs all throughout Apopka. Many opportunities for outdoor activities are present throughout Apopka such as biking trails, hiking trails, and canoeing.
Emergency Roof Tarping in Apopka
RestoPro770 provides emergency roof tarping services in Apopka. They'll work as quickly as possible to make sure that your home is safe from any future water damage as soon as possible. They'll always check their work to ensure that they've applied their tarps properly and that your home is protected against further water and storm damage. They use the highest quality tools and materials to make sure that you get the best final product possible. RestoPro770 is a great option whenever you need emergency roof tarping.
Shrink Wrap Roof Services in Apopka
RestoPro770 is well known and respected for their speed and dedication to delivering high quality services. They'll work as quickly as possible without sacrificing quality. You can always contact RestoPro770's customer support with any questions that you may have about their services. You can ask about pricing, scheduling, or any other concerns that you may have. RestoPro770, Inc. is an IICRC certified company and an active member of the Restoration Association of Florida. RestoPro770 features 24/7 availability and quick response times so you're always able to request their services.
Roof Tarp Installation in Orange County
Call RestoPro770 at 888-466-0770 for all of your roof tarp installation needs in Orange County and surrounding areas like Osceola, Polk, and Lake Counties. RestoPro770 also offers additional services like water damage mitigation, emergency boardup, and mold damage remediation.
Quote Request