Water Mitigation in Boynton Beach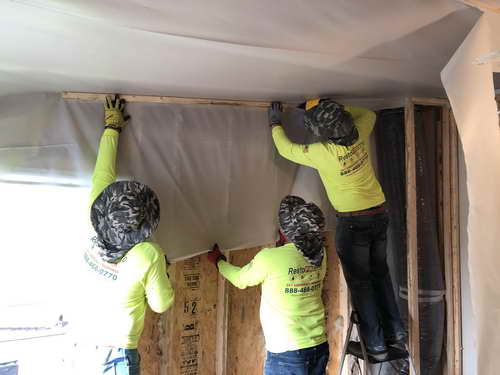 The old adage that one's home is one's castle, and that is still quite true today. When people go home, they expect to be able to kick off their shoes, get into comfortable clothes, relax, and do whatever makes them happy and content. That's how it should be, however; life doesn't always go along with our plans or schedules. Imagine leaning back in your comfy chair and turning on the TV after a long and rainy day at work, only to hear a light but annoying dripping sound. You mute the TV, and listen for the direction of the sound, and follow the noise to a dripping ceiling in the hallway. This is not what you, or most people expect to get home to see. It's obviously a problem with the roof, considering the rain falling outside. The first thing that you need to do is call to get a tarp installed on the roof. This will prevent further damage to your home. It's always a good idea to contact your homeowner's insurance company about the damage as well. Once the roof is tarped, you'll also need to have an inspection to see how much damage was done to your property. RestoPro770 provides homeowners in Boynton Beach with complete water damage restoration services.
Palm Beach County Roof Tarp Installation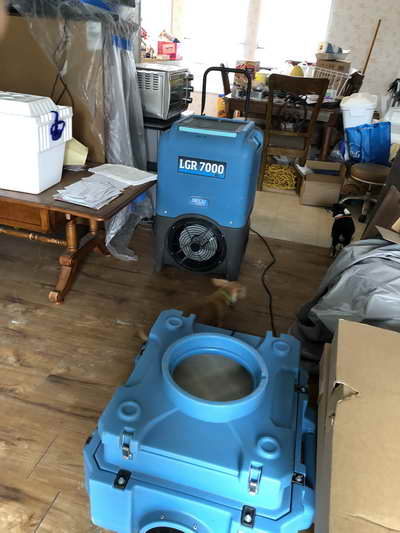 Keeping additional water from flowing into your attic and eventually, onto your ceiling, insulation, and floors is paramount to mitigating the water damage to your home. This is not only expected by your insurance company, but it is a requirement, or they can deny claim for damages other than to your roof. You must do all that you can to mitigate the damages to your home or the claim can be denied. This should be done by a professional to ensure you don't cause more damage. RestoPro770 offers emergency roof tarp installation and board up services in South Florida.
Attic Insulation Removal in Boynton Beach
When a roof leaks, the first thing to absorb the water is the insulation in the attic. Believe it or not; insulation is key to keeping your homes cooling costs as low as possible. Insulation stops the loss of cool air from the home's interior and prevents the heat in the attic from getting through any cracks. Insulation is a money saver, but when it is wet, it must be replaced to prevent the spread of mold damage. RestoPro770 provides professional removal of attic insulation throughout South Florida.
Boynton Beach Water Mitigation Services
RestoPro770 is one of the premiere providers of water damage services in South Florida. They also offer fire damage services, boardup services, and water mitigation services in Boynton Beach, Pembroke Pines, and Cooper City. Call 888-466-0770 for all your water damage restorage needs.
Quote Request