Fogging Disinfection in Fort Lauderdale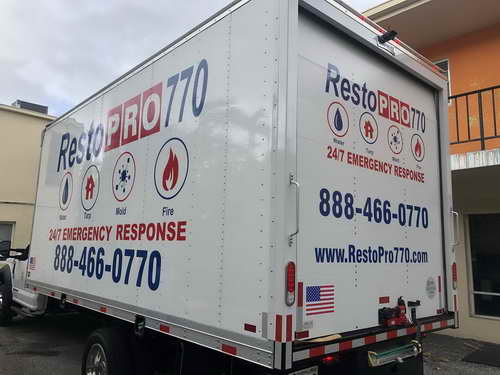 Chemical fogging disinfection in Fort Lauderdale is an option for reducing the risk of contamination and viral infection contraction. Sanitization is an utmost priority in reducing the spreading of viruses. During social distancing, it is the perfect time to have a fogging service completed. With fewer people out and about or sheltered-in, it is much easier to schedule a service like this without causing inconveniences.
Fogging Disinfection in Broward County
To ensure that you are keeping the space that you may be sheltered-in as sanitary as possible, fogging disinfection in Broward County is a great option. It helps reduce the risk of spreading viruses and reduces stress which weakens human immune systems. There are things you can still control in this time of uncertainty; disinfection is one of those. Keeping our communities safe is the reason for all of the social distancing and essential needs mandates, currently. By following good sanitization practices, we reduce risks.
Fogging Disinfection Services in Fort Lauderdale
Fogging disinfection services in Fort Lauderdale is a very effective treatment, while nothing can be guaranteed to treat COVID-19, we do have access to EPA approved treatments that are proven to control similar viruses. With fogging it is very effective in treating hard to reach spaces and surfaces that might not be as easy with other treatments. Keeping the areas that people could be exposed to clean and safe, we reduce the risk of spreading more viruses and illnesses. This offers peace of mind for the health and well being of our communities and our loved ones.
Fogging Decontamination in Fort Lauderdale
Fogging decontamination in Fort Lauderdale will help reduce the risk of viruses and illnesses spreading to more people. This helps to flatten the curve of contamination, which keeps from overwhelming resources. This protects our communities and families and especially those in high-risk groups who may need those resources more vitally. Cleanliness and sanitation are the best defense in fighting a battle like we have found our world recently. There is always something we can control in any given situation, ultimately our choices and actions are always in our control. Choosing safe practices right now is a top priority.
RestoPro770 is available 24/7 for serving our communities in Fort Lauderdale, Boca Raton, and Miami during this time of need and always. We are making health and safety a number one priority for our employees and customers, as well as ensuring community risks of illness are reduced. We are offering decontamination, sanitization and disinfection services in different forms, all EPA approved to be effective in killing viruses similar to COVID-19. As of now, there is no guarantee of effectiveness in COVID-19, because of the newness of this strain. But we can combat it with the resources we do have. Call our professional staff 888-466-0770 anytime with questions or to schedule a decontamination service.
RestoPro770 uses UltraSnap ATP Surface and Water Damage Testing before and after sanitizing and disinfecting jobs. ATP testing results indicate whether a surface needs to be sanitized. Call 888-466-0770 to schedule testing at your home or business.
Quote Request