Hurricane Damage in Panama City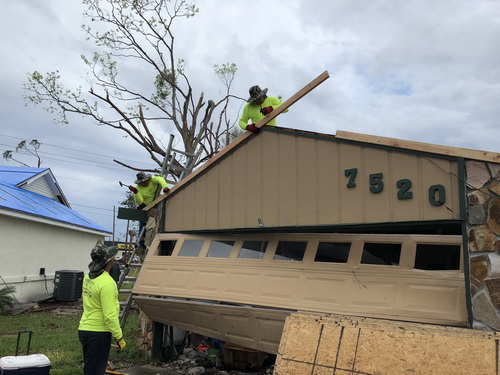 While many homeowners look forward to summertime because it means the snowbirds will be going back to they're homes up North and traffic is a bit lighter, lurking in the back of their minds are the dangers that lie ahead in hurricane season. Everyone keeps their fingers crossed that any tropical storms or hurricanes brewing will blow right on by Florida. Unfortunately, there's no way to stop them. All we can do is hope for the best and prepare for the worst. Preparing is done in a variety of ways, from stocking up on water and non-perishable foods to bringing in loose items that could become projectiles and installing the hurricane shutters. The one thing that simply cannot be protected is the roof of the house. It protects us, but we can't protect it. The cold, hard truth is even a tropical storm can damage the roof. We've all seen the devastation that Hurricane Michael did. Just a thought back to storms of the past and the memories of the "blue tarp nation" many Floridians belonged to. RestoPro770 is available to assist homeowners with storm damage in Panama City and the surrounding areas.
Water Damage Remediation in Bay County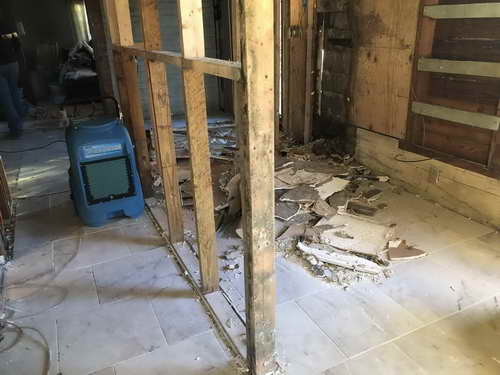 No one wants to, or often does, think about having water damage in their home. It can be devastating an a very emotional circumstance. If the unthinkable does happen, however, there are ways to reduce the stress and reduce the consequences. Your first call should be to your insurance company or agent, to ensure that you have the required coverages and to schedule an adjuster visit. Next is to find a contractor that services water damage remediation in Bay County. Your contractor will evaluate the issue, mitigate the source if possible and begin steps to remedy damages.
Water Damage Restoration in Panama City
Once you have water damage there is a need for professional services to ensure that proper steps are taken to reduce damages and loss. Water damage restoration in Panama City is often necessary simply due to the location and proclivity for water damages. Calling in a professional contractor specializing in water damage is the best thing you can do to preserve your property and sanity. Your contractor and your insurance adjuster will become your best friends during this stressful time. They will walk with you through each step of the process, making it much easier to have peace of mind.