Flood Damage in Rotonda West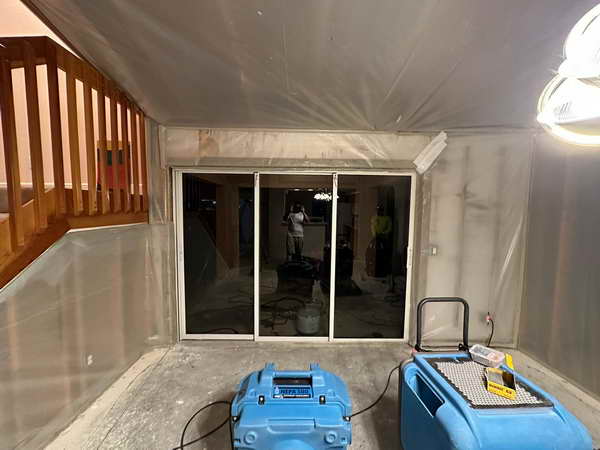 Although most people who imagine living in West Coast Florida think that it's always sunny days and cool drinks on the beach, actual residents know that for the six dreaded months of hurricane season it can be something completely different. Nobody realizes that Floridians deal with flooded roadways and parking lots quite often during the rainy season. We deal with the wind kicking up and taking a few shingles off the roof on a regular basis. Yes, we live in paradise but there is a high price we pay to do so. Oftentimes, when the parking lots to condos flood, the water gets up to the doors on the lowest level. At times, the water will get in under the door and into the home. There isn't anything that can be done to prevent it, but it does need to be addressed as soon as possible to prevent severe water damage, as well as mold damage. RestoPro770 offers immediate assistance to remedy the floodwater damage in your home.
Water Damage Remediation in Charlotte County
Tropical storms and hurricanes can take a huge toll on homes in the West Coast Florida area. Even a minor hurricane is strong enough to tear the shingles off the roof or demolish the roof tiles. Either way, when any roof damage has occurred, it is essential that you contact someone to install a roof tarp or provide shrink wrap services for your roof. Both will help you mitigate further damages which is a requirement in your homeowners' insurance policy. If left uncovered, your house could sustain further damage such as rotting rafters and beams, mold damage, and insect infestation. The roof must be taken care of quickly. RestoPro770 gives homeowners the option of traditional roof tarp installation or roof shrink wrap services.
Broken Pipe Services in Rotonda West
There isn't a person in the county who expects that a pipe will spring a leak suddenly. It's something no one ever thinks can or will happen; however, it happens quite frequently. Usually, the leak goes unnoticed until a water spot is noticed on the ceiling or wall. Once a sign of a leak is apparent, professionals need to be called to help repair the problem. Thermal leak detection equipment will aid the water damage restoration company in locating the problem, so it can be repaired. RestoPro770 has state of the art technology for finding leaking pipes.
Flood Damage Services in Rotonda West
RestoPro770 offers a host of emergency services for homeowners in Charlotte County, Sarasota County, and Lee County. They provide emergency boardup, mold damage remediation, and flood damage services in West Coast Florida. Call 888-466-0770 for all of your emergency water damage needs in Rotonda West or anywhere in the Charlotte County.
Quote Request