Roof Tarp Services in Ocoee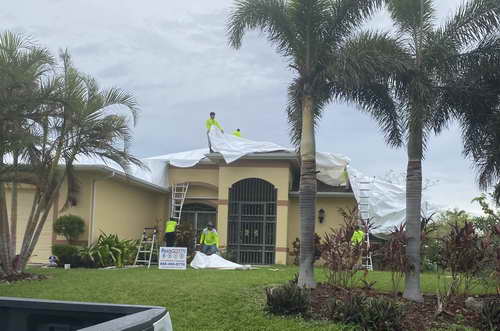 Who needs roof tarp services? Well, in many cases, people don't know they need them until it's too late. Unfortunately, roofs can be damaged at any time, and that damage can be caused by weather, animals, and other things. A tarp can be used to protect your home, but it can also be installed quickly and efficiently to help get you through an emergency. This is what companies like RestoPro770 are here for. They will come out and put a tarp on your roof, so you don't have to worry about further damage.
With RestoPro770, you will get the fastest and highest quality service for your roof tarping or shrink wrapping needs in all of Central Florida. We work with property owners, managers, businesses, law offices, claim adjusters, and insurance companies to ensure that your home is protected after roof damage.
RestoPro770 provides fast and efficient temporary roof tarping services in Ocoee. If your home is damaged in a storm or damaged from over all wear and tear throughout the year, they will tarp your roof to prevent any additional home damage until professional roofing repair can be completed.
Roof Tarp for Leaking Roofs in Ocoee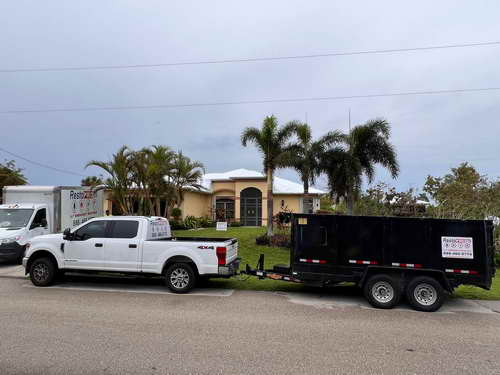 If your roof is leaking and you need assistance fast, roof tarping may be the best option for you. This is a fast and efficient solution to prevent further leaking or damage. It typically takes some time from the moment a leak is discovered to the moment that an available roofing company can begin the repair. Once RestPro770 provides a roof tarping service, you can rest at ease until your future repair is organized and planned.
Emergency Roof Tarping in Ocoee
RestoPro770 provides emergency service roof tarping in Ocoee. When life throws you a Central Florida level storm or water damage, you can count on them to arrive quickly and tarp your roof to prevent any further damage. They use high quality tools and are of the most efficient tarping services in the area to protect and preserve your roof as you await further repair.
Roof Tarp Installation in Orange County
The longer you wait, the more and more damage will be done to your roof, which means that it will cost you more money to fix the problem. Luckily, RestoPro770 offers emergency roof tarping services. They will come out and secure your roof so that you don't have to worry about the safety of the roof.
Call RestoPro770 at 888-466-7700 for all of your roof covering needs. Tarp installation is available for all of Orange County Florida as well as neighboring Osceola, Polk, and Lake Counties.
Quote Request