Flood Damage Cleanup in Sanibel Island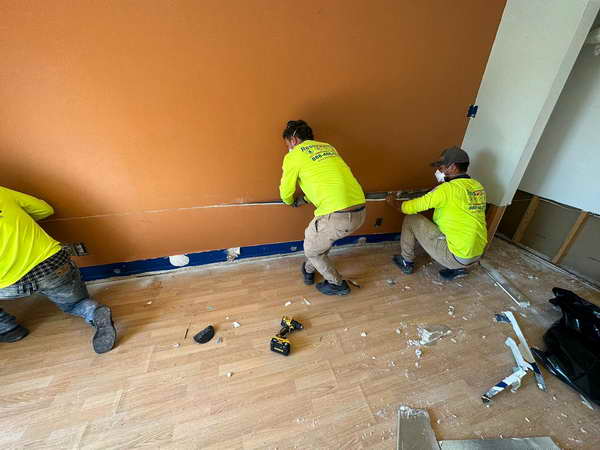 Sanibel Island is located just inland from the Gulf of Mexico and is situated in Southwestern Florida. Unfortunately, if there is a substantial hurricane that makes landfall close enough to the entrance of the waterway connected to the Gulf, the associated storm surge can be devastating to Sanibel Island and the surrounding areas.
This part of Florida was recently wrecked by a direct hit when Hurricane Ian made landfall not far away. The storm packed Category 4 winds and pushed an 18-foot wall of water (storm surge) onto Sanibel Island Beach. This caused devastating flood damage and left residents and business owners a mess to clean up. Fortunately, there are local companies like Restopro770 that specialize in this type of service.
Flood Damage Cleanup Services in Sanibel Island
If your home or business was impacted by flood water the damage could be significant. The longer the water remains standing inside your home will increase the amount of damage caused. This makes it imperative to clean up as quickly as possible to mitigate the amount of damage. In case the job is too overwhelming there are local companies that specialize in flood damage cleanup.
Storm Damage Cleanup in Sanibel Island
Severe storms such as hurricanes and tropical storms are capable of inflicting catastrophic damage to property. Sanibel Island and the surrounding areas are no strangers to this kind of severe weather system. The strong winds, torrential downpours, and storm surges associated with them are capable of causing devastating damage to homes and businesses. The storm damage cleanup can be very daunting depending on the severity of the storm. Fortunately, companies like Restopro770 are available to offer a wide variety of services including storm damage cleanup.
Water Mitigation Services in Lee County
Floodwater is one of the most destructive forces that nature can unleash on your property. Depending on the location, it can be far more damaging than hurricane-force winds. A massive wall of water such as what was seen with Hurricane Ian would literally obliterate everything in its path. This flood water can cause major structural and other types of damage to everything in the space. Even after the water recedes and cleanup is completed there is more that needed to be done. It is important to have a professional that offers water mitigation services to ensure that everything is done properly.
Water Damage Cleanup Services in Sanibel Island
Hurricanes and Tropical Storms are prevalent throughout Florida including the Sanibel Island area. After one of these types of severe weather events, homeowners and business owners are often left with massive cleanup tasks in the coming days. Water damage caused by storm surges often has massive amounts of debris and other contaminants that can make cleanup exceedingly difficult. Fortunately, there are companies like RestoPro770 that are experts in water damage cleanup. They have the necessary equipment and well-trained personnel that can help. Call 888-466-0770 to schedule water damage services in Sanibel Island area.
Quote Request