Shrink Wrap Roof Services in Port Charlotte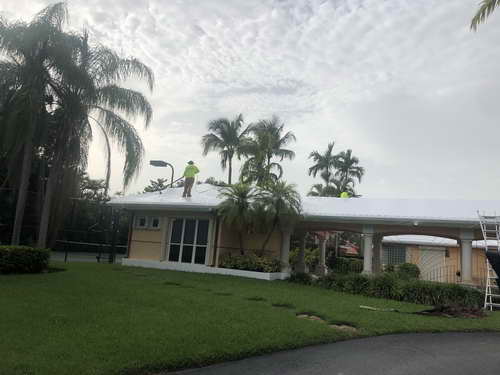 Port Charlotte is a great place to live with many benefits. The weather year round is great with easy access to open waters. The cost of living is lower than the national average with good crime rates. There are great spots for nature enthusiasts to immerse themselves and experience nature. It's also home to a minor league baseball team. The beaches are clean and calm year round which means it's always perfect to visit.
Emergency Roof Shrink Wrap in Charlotte County
RestoPro770 offers emergency shrink wrapping services in Charlotte County as well as state-wide. RestoPro770 works with an eye for detail and works meticulously to make sure that their shrink wraps are applied properly. They'll make sure that your tarp will last as long as you need to find a more permanent solution to your roofing problem. RestoPro770's tarps will make sure that your home is safe from further water damage so that you can relax inside your home without the threat of water damage and its side effects. They work with the latest technology and the highest quality materials they can get their hands on to make sure that your tarp is secure and will keep your home safe.
Roof Shrink Wrap Installation in Port Charlotte
RestoPro770 is one of the best shrink wrapping and tarping companies in Florida. They work quickly and respond quickly. They're available 24/7 and will respond to your needs quickly, no matter what time it is, if you need their services, they can deliver. RestoPro770's customer service can help answer any questions you may have about their services, you can ask about scheduling, pricing, or anything else that comes to mind. RestoPro770, Inc. is an IICRC certified company and an active member of the Restoration Association of Florida. RestoPro770 is a great choice whenever you need quick shrink wrapping.
Shrink Wrap for Leaking Roofs in Port Charlotte
Call RestoPro770 at 888-466-0770 for all of your shrink wrapping needs. RestoPro770 now operates state wide which means they can deliver their high quality services to you, no matter where you are in Florida. RestoPro770 offers services like mold damage remediation, emergency boardup, and water damage remediation.
Quote Request