Debris Hauling Services in Fort Lauderdale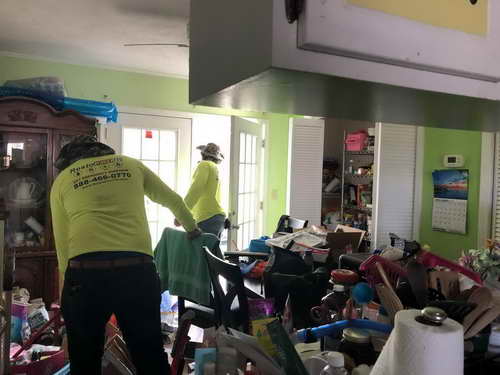 Debris removal, hauling and disposal is never a fun thing for anyone to think about doing, that's why most people put it off until they cannot stand the pile up any longer. Contacting a debris hauling service in Fort Lauderdale would be your easiest option to have everything loaded, hauled and disposed of all at once. The biggest plus side is that you do not have to do all the work, you just make a phone call, then no more stress or worry about anything. It is easier to get rid of the debris than it was to pile it all up.
Junk Removal Services in Broward County
If you have a bunch of junk laying around that you really want to get rid of, but you really do not want to have the hassle of it all, a junk removal service in Broward County is the answer. You do not have to think about it any longer, nor do you have to do any of the work. It is as simple as scheduling an appointment and showing the staff what you want to be removed. No work, no stress, what could be better?
Commercial Junk Removal Services in Fort Lauderdale
Business owners whether a long time or brand new will have junk that needs to go. This can be either old stuff that has just been neglected or a new business cleaning out a commercial space. Or maybe you are remodeling a commercial property and need materials removed. No matter what you have a commercial junk removal service in Fort Lauderdale could be the perfect answer for you. It is super simple, just a phone call away, to have all of the junk, old materials or clutter removed in one shot. The best part is that you do not have to do any of the heavy work.
Residential Junk Removal Services in Fort Lauderdale
Cleaning out your garage or yard or moving in & out of a home always produces some junk that you need to get rid of. Often it may be items that you do not have the means to, nor want to have to remove and dispose of yourself. This is when you contact a residential junk removal service in Fort Lauderdale. Once you call and let them know what you need to be removed, the hard work for you is over. You get to just stand back and watch it all disappear with no stress or physical exertion on your part.
When you need debris removed, hauled, or disposed of for whatever reasons, RestoPro770 is your one-stop company. We offer a myriad of removal services in Fort Lauderdale and Broward County. Our services include residential and commercial junk removal as well as any other debris. Contact our professional office staff with any questions or to schedule a pickup at 888-466-0770.
Quote Request