Restaurant Sanitizing Services in Fort Lauderdale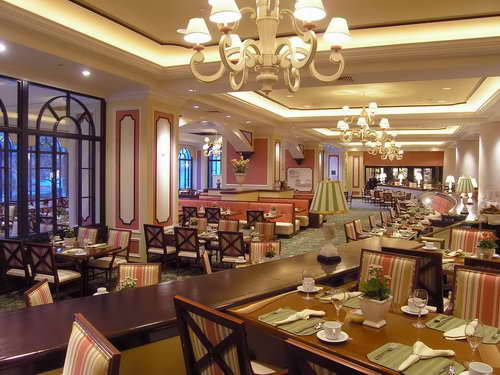 The safety of our customers, staff, and communities have always been one of RestoPro770's main goals, but now during this pandemic safety is beneficial for everyone so we have made safety a higher priority and have started to implement new ways to keep everyone safe. We have started to limit customer and staff interactions to just phone calls to prevent cross-contamination. We also now have our staff wearing full protective gear during our services to help all of us stay safe.
Retail Store Decontamination Services in Fort Lauderdale
RestoPro770 provides thorough retail store decontamination services in Fort Lauderdale. They will make sure that they don't miss anything that can be decontaminated. The cleaning is safe on electronics so you don't have to worry about your sensitive equipment. The cleaning leaves no residue so there's no need for a wipedown so as to prevent cross-contamination. RestoPro770 uses EPA approved hospital grade solutions to decontaminate so you don't have to worry about unhealthy chemical residuals.
Restaurant Disinfection Services in Broward County
RestoPro770 is well respected and known for how they treat their customers and how they always want to provide the highest quality services possible. They will always try to please their customers and they are open to any questions you might have about the services they are providing. They will always try to one-up themselves on the quality of their projects so that they can always make their customers as happy and content as possible. RestoPro770 are licensed and insured.
Facility Sanitizing Services in Fort Lauderdale
Call RestoPro770 at 888-466-0770 for any and all facility sanitizing services and questions you may have. They also provide decontamination and disinfection services in other locations like Miami Dade County and Palm Beach County.
RestoPro770 is using Clorox Total 360 System which pairs an electrostatic sprayer with a portfolio of Clorox disinfectants and sanitizers to ensure all surfaces — even those hard-to-reach, difficult-to-clean areas — are properly treated. The superior surface coverage helps keep facilities healthier, while also saving time and money. Call 888-466-0770 to schedule testing at your home or business.
Quote Request