Mold Damage in Boynton Beach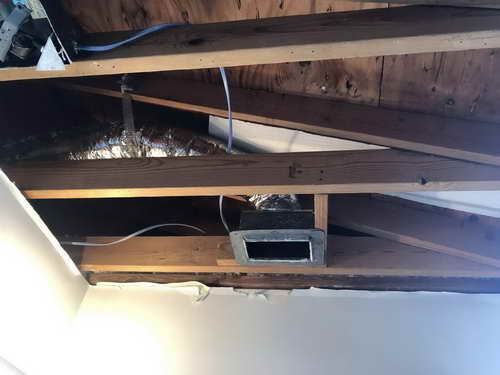 South Florida is one of the most beautiful places in the United States of America. The exotic beaches that one finds here offer a variety of fun things to do during the balmy summer season. One such place, in South Florida is Boynton Beach. The wide open beaches make the summer time truly worthwhile. However, the high humidity levels in this area can be problematic for the homeowners. The high levels of humidity, allow the microorganisms to find their way in, and cause mold damage.
Mold Restoration in Boynton Beach
Once mold has found its way in, there is no other option but to get rid of it completely. Mold is a double-edged sword that not only disfigures the structure of the house but also affects human health. Some of the most common health hazards of mold are respiratory issues and skin allergies. It can even cause severe headaches among the house occupants. Mold does not grow on its own, there has to be a source it originates from. Any mold removal contractor never simply removes mold without figuring out and dealing with the source behind the outburst of mold.
All the reputable mold removal service providers, make sure that it does not find its way back in. RestoPro770 is one of the best roof tarp and water damage repairers in Boynton Beach that also provide mold removal services. With a team of experienced individuals, they ensure that no part of the house gets damaged during the mold removal process.
Mold Removal in Boynton Beach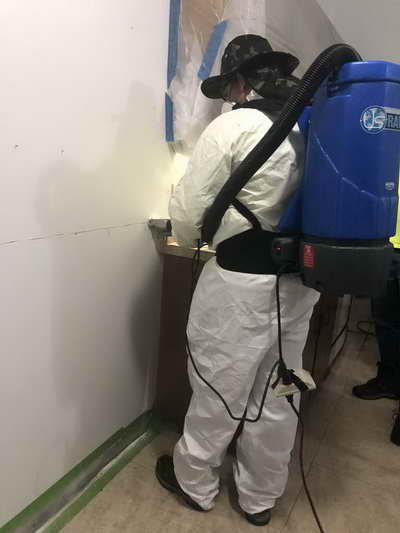 One mold has been detected inside the house, there is no other option but to have it removed. But as far as the removal of mold is concerned, it is not an easy thing for someone with little experience in that matter. Mold removal requires the right nature of tools and the right amount of experience. To make things easy, the services of a professional mold removal service must be sought without any delay. RestoPro770 is one of the finest mold detection, remediation and removal services in Boynton Beach. Equipped with the latest equipment and an experienced team of professional they adopt the latest and most up-to-date mold removal methods. They ensure complete removal of even the slightest bit of mold, so as to prevent it from returning any time in the future.
Mold Inspection in Boynton Beach
Whereas mold removal is a difficult process, mold inspection can be just as difficult. Mold is a hidden attacker that possesses the ability to camouflage itself. Despite the fact, that it is hidden from naked eye, does not mean that it is absent from the spot. There are certain signs which indicate the growth of mold. One of the most signs of mold growth is a strong and pungent smell. Combining skills with experience, it is only a matter of few hours before RestoPro770 detects the presence of mold in any household.
Mold Remediation in Boynton Beach
RestoPro770 understands the harmful effects of mold as well as the mental torture it puts the homeowners in. They care about their customers which is why they have provided their helpline 888-466-0770. For information and assistance regarding mold damage, feel free to call. RestoPro770 is an IICRC certified restoration company. They provide mold inspection and mold remediation services in Boynton Beach and throughout Palm Beach County. Call 888-466-0770 for emergency mold removal services in South Florida.
Quote Request