Attic Insulation Removal in Broward County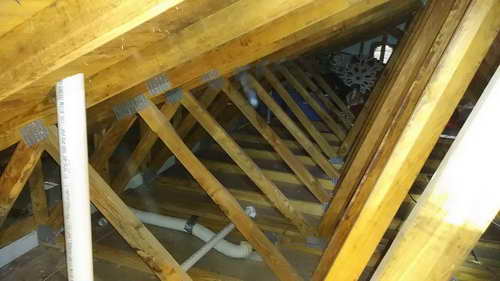 Insulation is an excellent investment for all homeowners. Not only does it regulate the temperature indoors, but insulation also helps in protecting and extending the lifespan of the articles directly under the attic.
However, many factors can affect insulation; these factors cause irreparable damage to insulation, leaving homeowners with no option other than its removal.
Attic Insulation Removal in Pompano Beach
Pompano Beach is no stranger to high humidity levels. The high level of moisture and humidity in the air is the biggest nemesis of attic insulation. Damage to the insulation harms the fixtures and fittings found under it.
Rather than looking for the traditional ways to improve insulation, homeowners should call a professional for attic insulation removal. Delaying the removal or replacement of attic insulation will cause more problems to arise, and you will notice a considerable increase in your energy bills. Therefore, to save the other critical structural components of your home from damaged insulation, call a professional for attic insulation removal.
Broward County Water Damage Insulation Removal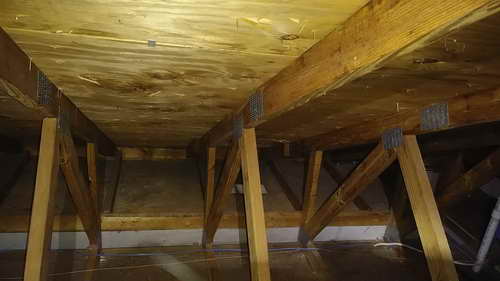 Broward County gets its fair share of rain during the year, especially during the summer season. Severe rain can cause irreplaceable water damage to attic insulation. Since insulation is the first line of defense, it is often the first victim in case of a roof leak. In addition to the damage caused to the insulation, water damage also results in the formation of molds. To avoid the repercussions of the growth of mold, many homeowners resort to attic insulation removal.
Although there is no precise way of dealing with a rain-damaged attic, using batts made of fiberglass or soaked cellulose insulation provides some respite from water damage.
Blown-in Insulation Removal in Pompano Beach
Blown-in insulation is a cost-effective measure popular amongst the residents of Pompano Beach. However, the inability of the insulation to adapt to even moderate levels of dampness makes it vulnerable to mold, mildew, and pests.
Given the tendency that blown-in insulation has of becoming a breeding ground for mold, mildew, and pests, the residents of Pompano Beach are looking for its removal.
Pompano Beach Attic Insulation Removal
The multi-purpose nature of attic insulation also leads to its downfall. The many different functions that attic insulation looks after, eventually take a toll on its performance. Damage from rodents and pests plays its part too in the deterioration of attic insulation. Like other forms of insulation or all the fixtures and fittings at home, attic insulation also requires the experienced hand of a professional for its removal.
Homeowners are not advised to attempt the job themselves. Calling in professionals who have the skill and experience is a better idea. Professionals at RestoPro770 have the equipment and the skill set to carry out even the most complex of removal procedures. And so, if you are looking for attic insulation removal in Pompano Beach, call now 888-466-0770. RestoPro770 is an IICRC certified restoration company.
Quote Request