Commercial Junk Removal Services in Parkland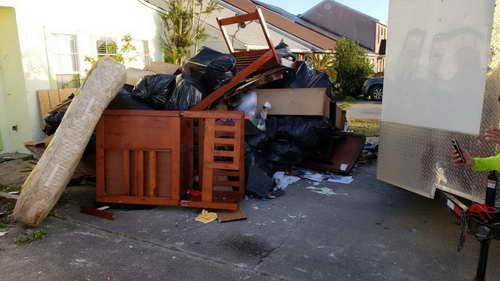 Whether you are doing a remodel or clean out of a commercial property there are commercial junk removal services in Parkland. It could be old office equipment, debris, whatever you may have can be easily loaded up and hauled away. It does not have to be a huge ordeal to find a way to load, haul and dump any junk you have to remove. It can be a simple phone call to schedule a date and time to have everything cleared away without effort on your part. No sorting or loading, finding a place to take it or making many trips to the landfill. Take the super easy option and outsource it today.
Junk Removal Services in Broward County
If you are doing spring cleaning or getting ready to move out or into a new home, whatever the reason, you have junk that needs to go. There are junk removal services in Broward County that will make it very simple and painless to get rid of any junk you have on hand. It can be as simple as a phone call to schedule a pickup, you don't even have to watch your junk being loaded, let alone do the heavy lifting. It is a perfect solution to easily get rid of anything you no longer use.
Estate Clearing Services in Parkland
Dealing with an estate can be a stressful time for a family during grieving especially. Many families will have a sale or auction to get rid of whatever is not wanted by family. But there almost always will be leftover items that no one desires and do not sell. This is when you need estate clearing services in Parkland, this service will come and load up everything you want gone and haul it away so that you do not have to deal with it or figure where to take it. It is super easy and hassle free.
Debris Hauling Services in Parkland
When you have yard waste or even remodeling debris that needs to be removed, debris hauling services in Parkland is the perfect option. You do not have to do any of the heavy work or loading, hauling or even find somewhere to dump the debris. You just call and schedule an appointment for a pickup and the service does all the work for you. Just about any type of debris can be easily and quickly removed and hauled away without you having to worry or do the work. It is a perfect win-win situation to get all your unnecessary debris removed easily.
RestoPro770 covers all your junk, debris and even commercial junk removal needs in Parkland, Pompano Beach, Fort Lauderdale and throughout Broward and Palm Beach counties. We can remove, clear and haul just about anything you need to be removed. Contact our professional staff for any questions you have and to schedule a removal, at 888-466-0770.
Quote Request