Roof Covering Services in Kissimmee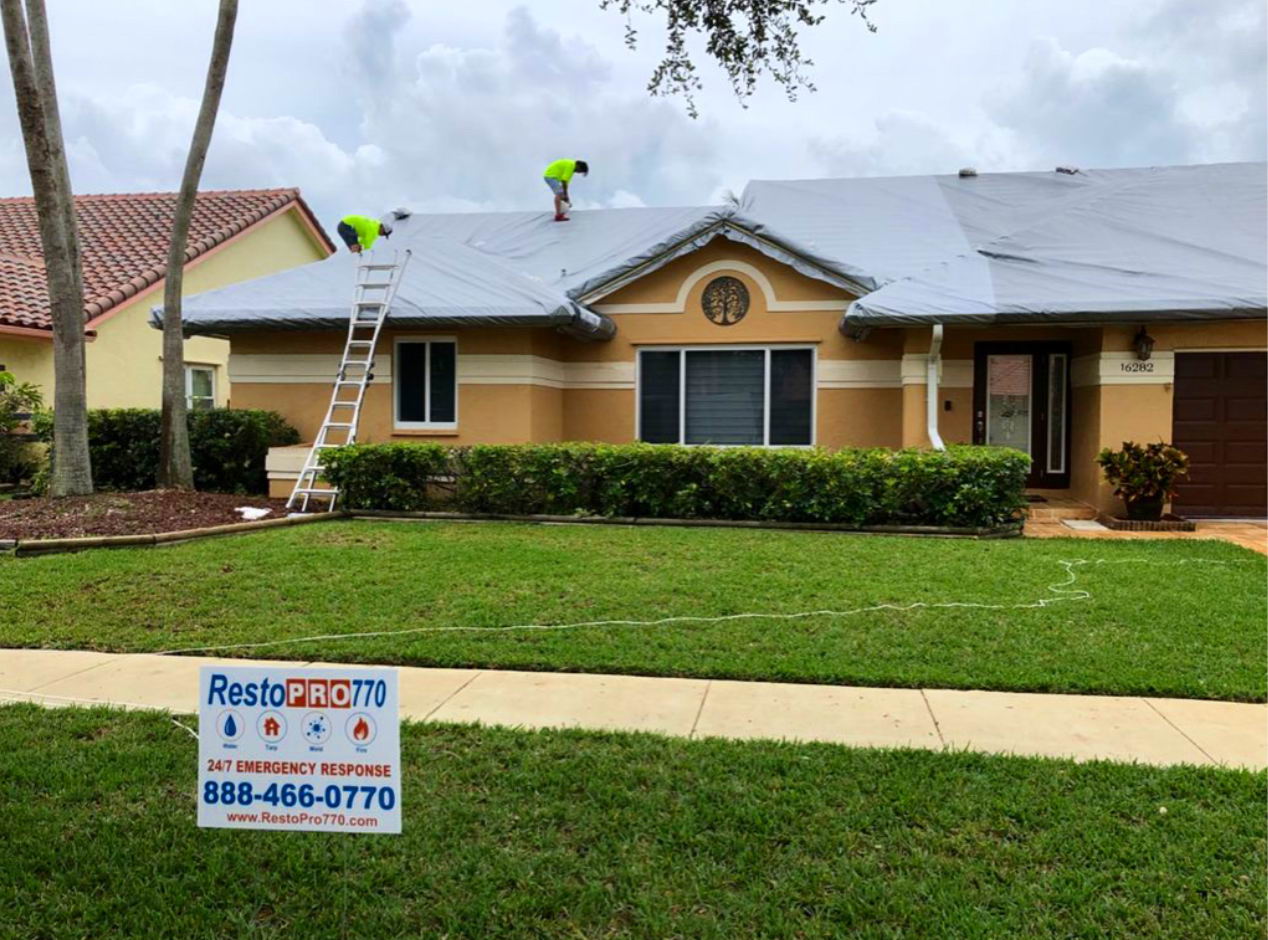 Kissimmee is a great place to live with lots of benefits. Kissimmee's crime rates are lower than the national average and the area houses many great schools which makes it a great area to raise a family. There are many recreational areas that you can visit to have fun with friends and family. Kissimmee is also nearby many world famous theme parks like Disney World, Universal, and SeaWorld.
Emergency Roof Tarp Services in Kissimmee
RestoPro770 offers emergency roof tarping services in Kissimmee. They'll work quickly so that your home is safe from further water damage as soon as they can manage. RestoPro770 will make sure that they've properly applied your tarp to ensure that your home is safe from any future water damage. The tarp will afford you enough time to make arrangements for more permanent repairs. RestoPro770 uses only the highest quality materials and technology they can get their hands on to make sure that they're providing you with the highest quality tarp that they can.
Roof Covering Services in Osceola County
RestoPro770 is well known for their dedication to satisfying their customers and delivering high quality services. They'll always put their all into their projects to deliver a high quality final product. RestoPro770, Inc. is an IICRC certified company and an active member of the Restoration Association of Florida. They also feature 24/7 availability with quick response times; you'll always be able to request their services at your own convenience. You can always trust RestoPro770's work ethic to deliver you a satisfying end product.
Shrink Wrap Roof Services in Kissimmee
Call RestoPro770 at 888-466-0770 for all of your shrink wrapping needs in Kissimmee. They operate in additional locations such as Orange, Seminole, and Polk counties. RestoPro770 also provides additional services like water damage remediation, mold damage remediation, and emergency board up.
Quote Request