Shrink Wrap Roof Services in Naples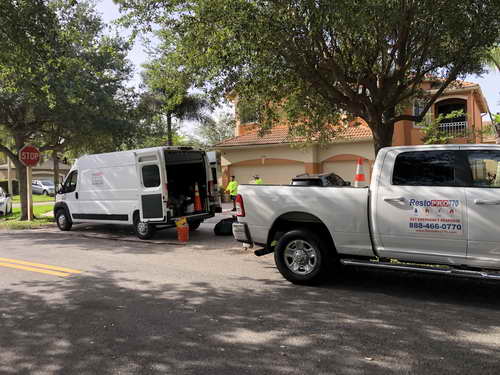 Naples FL is a very unique place to live with many pros and minimal cons. Naples has one of the lowest crime rates in Florida with its crime rate about 90% lower than Florida's average. There are many beautiful outdoor views and locations which makes it perfect for anybody who enjoys the outdoors. Naples has also been repeatedly voted as one of the happiest places in the U.S. & most people comment on how friendly the citizens are.
Roof Shrink Wrap Installation in Collier County
RestoPro770 provides shrink wrapping installations in Collier County and other areas. They'll always work towards providing you with the best services possible so that you're as satisfied as possible. They'll always make sure that they provide you with a good seal so that your home is safe from any further damage while you wait on a more permanent solution. You can always place your trust in RestoPro770, they're dedicated to making sure that your home is as safe from water damage as possible so that you can rest knowing that you won't have to deal with leaks or further water damage for a while. RestoPro770 is a solid choice whenever you need shrink wrapping quick.
Emergency Roof Shrink Wrap in Naples
RestoPro770 is well known for their high quality services and quick response time. They're available 24/7 and have a speedy response time so they can diagnose your home and start working on it as soon as possible. They always work as quickly as possible while still giving you a high quality service so that you can be free from the worries of future water damage as soon as possible. RestoPro770, Inc. is an IICRC certified company and an active member of the Restoration Association of Florida. They'll always put their all into delivering the highest quality service possible. RestoPro770 is a reliable and hardworking choice whenever you need emergency shrink wrapping of any kind.
Shrink Wrap for Leaking Roofs in Naples
Call RestoPro770 at 888-466-0770 for all of your shrink wrapping needs in Naples and surrounding areas like Broward, Palm Beach, and Miami-Dade Counties. They also provide emergency boardup, water damage mediation, and leak detection services statewide.
Quote Request