Shrink Wrap Roof Services in Orlando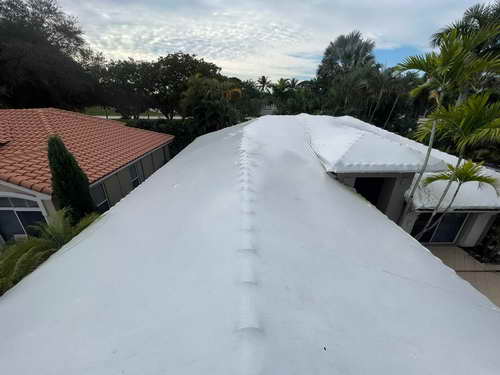 There are many great benefits to living in Orlando. The cost of living is low, and there;s great weather year round. Orlando is the home to many of the most famous theme parks in the world, most notably, Disney World. There are many recreational activities scattered throughout the city, located both indoors and outdoors.
Emergency Roof Shrink Wrap in Orlando
RestoPro770 offers emergency shrink wrapping services in Orlando and other areas throughout Florida. They'll work quickly to make sure that your home is safe from any further water damage as soon as possible. They'll make sure that their shrink wrapping can resist storms and rain to make sure you're safe inside your own home again. RestoPro770's shrink wrapping will last long enough for you to be able to make arrangements to fix your roof without massive amounts of time constraints and pressure. They only use high quality materials and new, up-to-date equipment to complete their installations, you can rest assured knowing that you're getting the strongest, most effective shrink wrapping possible. RestoPro770 is a great choice whenever you need a quality shrink wrapping done quickly.
Roof Shrink Wrap Installation in Orange County
RestoPro770 is well known in Orange County for their speedy response times and high quality services. They work tirelessly to deliver you the highest quality services possible so that you're happy and satisfied. They have 24/7 availability so you can always receive their services, no matter what time it is. RestoPro770, Inc. is an IICRC certified company and an active member of the Restoration Association of Florida. You can always call RestoPro770's customer support with any questions you may have, for example, questions about price, scheduling, or anything else you can think of. RestoPro770 will make sure that you know exactly what services you're getting when you hire them.
Shrink Wrap Roofing in Orlando
Call RestoPro770 at 888-466-0770 for all of your roof shrink wrapping needs in Orlando and all other areas throughout Central Florida. RestoPro770 also provides additional services like mold damage remediation, attic insulation removal, and odor removal.
Quote Request