Mold Damage in Parkland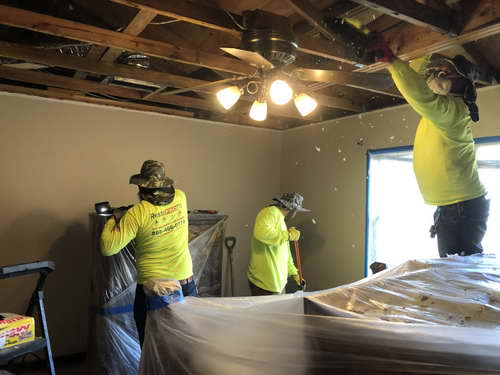 People living in humid regions, such as Parkland, FL often face the problem of mold damage in their homes. High humidity levels in Parkland prevail due to its nearness to the sea. The problem of mold damage has increased so much that almost every other household needs a professional mold removal service provider.
Parkland is a coastal area where humidity is inevitable. The problem of mold damage is a big threat not only to the structure of the houses, but also the people who occupy them. To get rid of the issue, homeowners have no other option but to seek help from a professional mold damage repair service provider. If left untreated, mold damage can increase and lead to harmful health risks. RestoPro770 is an excellent choice when searching for a professional mold damage repair service in Parkland. Their team is competent, skilled and experienced. They completely understand the concerns their clients have regarding mold damage in their homes. If during the mold repair procedure something goes wrong, they make sure they address the issue right away.
Mold Removal in Parkland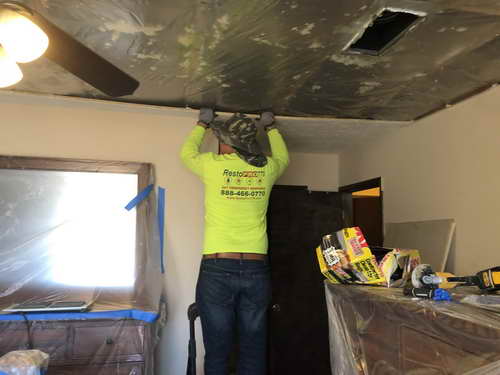 Getting rid of mold damage is difficult, and is therefore not a DIY job. In order to eliminate even the slightest amount of mold, professional assistance is required. The mold removal procedure includes complete removal of mold and repair of the place that was once affected by it. RestoPro770 is a well-known mold damage repair service in Parkland. Combining years of experience with specialized equipment and skills, they make the mold removal procedure as easy as it can be. They also ensure that no part of the house is damaged during the mold removal process.
Mold Inspection in Parkland
Inspecting the presence of mold in one's house is a challenging task, especially if it is not clearly visible. Just because mold cannot be seen does not mean that it is not there. There are several symptoms of mold presence in a house. The most common sign is a pungent odor. The moment such a smell is detected, it is time to seek expert assistance. RestoPro770, a reputable mold damage repair service provider in Parkland, is the best choice when it comes to dealing with the issue of mold damage. Their staff is experienced and seasoned in the matters related to mold damage. Therefore, they can detect the presence of mold even in the nooks and corners of a room in no time.
Mold Remediation in Parkland
Restopro770 is an IICRC certified restoration company. They understand the frustration and stress that homeowners go through because of mold damage in their houses. RestoPro770 provides mold inspection and mold remediation services in Parkland and throughout Broward County. Call 888-466-0770 for emergency mold removal services in Parkland.
Quote Request