Shrink Wrap Roof Services in Winter Park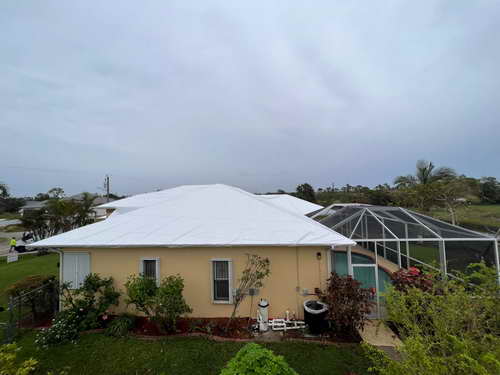 Water is the biggest threat to the interior of any type of property. When it comes to damage caused by any type of natural disaster it is important to cover the damaged area. For many years now companies that specialize in the restoration of residential and commercial properties have been using large blue polyester tarps to cover up the damaged areas.
Most recently, the industry has seen an innovation that will potentially replace the traditional blue tarp. The innovation involves a specialized material that is stretched over the affected area and then heat is applied to the material causing it to shrink down. The tighter the seal, the more durable the protection is from any elements getting into the structure.
Your roof provides important protection against the elements, don't let your home get destroyed as you await insurance or contractor processes. If you are in Winter Park, contact RestoPro770 today for your roof shrink wrapping needs!
Emergency Roof Shrink Wrap in Winter Park
RestoPro770 will act quickly and efficiently to protect your home from any further damage. After a natural disaster you may experience longer waits for things like insurance or contractor resources for your home. Shrink wrapping services are a temporary solution for your home's defense from the elements as you await further intervention. Contact us today to for your emergency needs!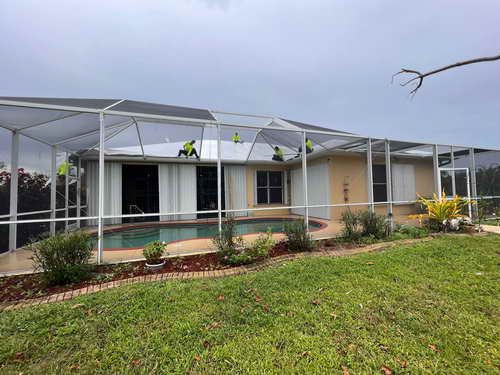 In either case, RestoPro770 can help you through the process and ensure that your home is protected from further damage.
Shrink Wrap for Leaking Roofs in Winter Park
If you have a leaking roof, you need help fast to ensure that there is no further water damage to your home. RestoPro770 is your fast, efficient, and local subject matter experts. If you notice water spots or leaks after a central Florida storm, contact RestoPro770 for your tarping needs!
Roof Shrink Wrap Installation in Orange County
RestoPro770 uses only the heaviest duty and highest quality resources and tools available to install your protective roof shrink wrap. When you need care and efficient help, contact RestoPro770 at 888-466-7700. We collaborate with property owners and managers as well as lawyers, insurance companies and claim adjusters to respond quickly to matters of your home.
Quote Request