Roof Tarp Services in Orlando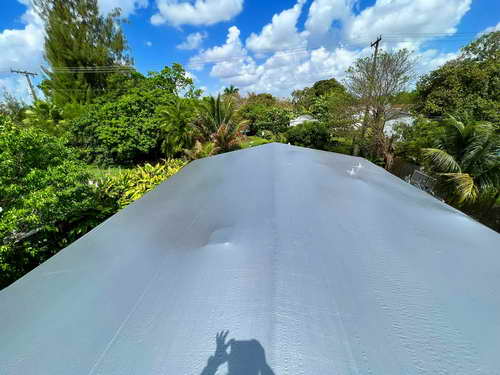 There are many benefits to living in Orlando. The weather in Orlando is great year round which means it's always perfect to go outside and immerse yourself in nature or visit any of the world renowned theme parks that are housed in Florida. Disney, Universal Studios, Seaworld, Lego World all call Orlando home and are adored around the world.
Emergency Roof Tarping in Orlando
RestoPro770 provides emergency roof tarping services in Orlando. They always work with an eye for detail to make sure that your tarp is applied properly and that it's giving you the maximum amount of protection that it can provide. They'll work quickly to get out of your way as soon as possible but they'll never sacrifice quality for speed, no matter how fast they work you'll still get a high quality end product. RestoPro770 works with only the highest quality materials and technology to ensure that you're getting the high quality services that you deserve. RestoPro770 is always a reliable choice whenever you need emergency roof tarping services in Orlando and surrounding areas
Roof Tarp Installation in Orange County
RestoPro770 offers high quality services and features stellar customer service options. They have a great work ethic, they won't stop working until the job is finished and you're satisfied with their services. RestoPro770, Inc. is an IICRC certified company and an active member of the Restoration Association of Florida. They're available 24/7 and will respond quickly so you can always request their services at any time. You can always ask RestoPro770's any questions about their services you may have. You can request an estimated price, ask questions about scheduling, or request any other information you can think of, they'll give you the best answer they can while keeping it simple and clear.
Orlando Roof Tarping Services
Call RestoPro770 at 888-466-0770 for all of your roof tarping needs in Orlando. They offer additional services, for example, they offer emergency boardup, water damage remediation, and leak detection services. RestoPro770 services the whole Central Florida area and also operates in South Florida locations like Broward, Miami-Dade, and Palm Beach counties.
Quote Request