Office Sanitization Services in Miami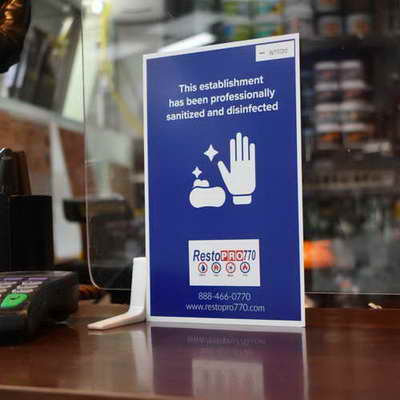 Our sanitization services in Miami are highly effective, cost-effective and safe for the environment.
Industrial Decontamination in Miami Dade County
Industrial decontamination in Miami Dade County is another necessary practice, especially in this time of the global pandemic. Industrial areas, whether in operation currently or not, need to be treated in order to reduce the spread of contagious viruses and bacteria. If still in operation it will help keep your employees and their families safer, reduce risks of spreading and help keep your sick days lower. It also shows your employees and community that you are compassionate and doing your part in helping the community in this time of high stress and worry.
Commercial Sanitization Services in Miami
Commercial sanitization services in Miami are effective in reducing contagious viruses from spreading and helping in flattening the curve of respiratory viruses such as COVID-19. Although there is not yet an EPA approved treatment specifically for COVID-19, RestoPro770 uses solutions and treatments that are EPA approved for other similar strains and respiratory viruses. Sanitization is the number one thing that can be done in a commercial setting to battle illnesses being spread and avoid the ripple effect of contagions. We are all doing the best we can in a very uncertain time of our life to keep everyone safer.
During this time of high awareness of the need for sanitization and disinfection, RestoPro770 is here 24/7 to serve our communities' needs. We are offering several treatment types that are EPA approved and proven effective in the treatment against bacteria, germs, and viruses. Many respiratory viruses are similar to COVID-19, and these treatments have proven to be effective in sanitizing for them. While there is not yet an EPA approved treatment for COVID-19 specifically, these treatments help reduce respiratory viruses with similar strains. Call 888-466-0770 to schedule an appointment.
RestoPro770 uses UltraSnap ATP Surface and Water Damage Testing before and after sanitizing and disinfecting jobs. ATP testing results indicate whether a surface needs to be sanitized. Call 888-466-0770 to schedule testing at your home or business.
Quote Request