Mold Removal in Bay County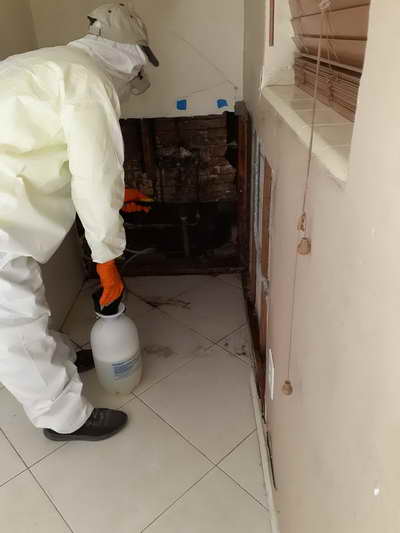 Mold removal in Bay County should be completed by a professional trained and experienced specifically in safe removal. Mold can become very dangerous if left untreated or not treated properly & removed in a timely manner. To ensure that you and your family's health and well-being are a priority it is always best to engage a professional mold removal company. Attempting to clean or remove mold or mold-damaged materials on your own can create many health risks and cause further damage to your property. Basically, it is just poor practice to mess with mold if you are not trained to do so.
Mold Damage Restoration in Panama City
Mold damage restoration in Panama City is the process of restoring your home and belongings after water issues or high humidity have created a colony of mold growth that is out of balance. The professional contractor that you engage will assess the damages and go through what can be salvaged and what will have to be removed and replaced or repaired. Different materials and personal property will have different processes for restoration. There may be tough decisions that have to be made about what to save and what not to save.