Emergency Boardup in Boca Raton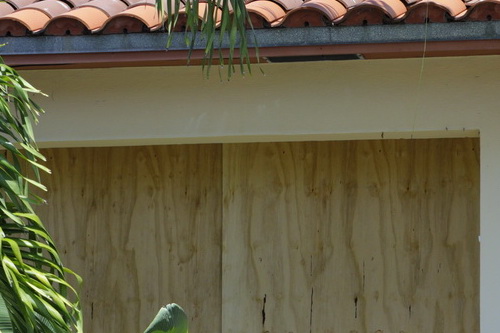 Boca Raton is such a wonderful place to live because of its natural beauty and absolutely incredible weather. Those who opt to live here generally spend as much time as they can in the outdoors, biking, swimming, sunbathing, and playing sports. That's not mentioning the nearby watersports, such as boating, kayaking, jet skiing, and the like. There's always plenty to do in the area. With that being said, the only downside to living in South Florida is the fact that they area is a magnet for tropical storms and hurricanes. It's part of the price we have to pay to live in this little bit of paradise. Although we all keep our fingers crossed we won't take a hit, sometimes it happens, and we have to deal with the aftermath. Other than tree damage, the biggest issue is with glass. Let's face it! Glass breaks, whether it is a window or your glass doors it can break. The important thing is that you get it taken care of quickly. RestoPro770 provides emergency boardup services in Broward County.
Delray Beach Broken Glass Boarding Up Services
It should go without saying that accidents usually happen at the worst possible times. A big birthday bash, a family reunion, a holiday party are all inopportune times to deal with broken glass that help keep your home safe and secure. Just imagine the neighbor's son and how thrilled he would be to get that special bat and ball for his little league games as a gift for Christmas. The thought would bring a smile to anyone's face, until that ball gets hit right through the custom transom over your front doors. That needs to be closed off immediately. RestoPro770 can get right out to your Boca Raton home and board it up for you in no time.
Storm Damage Boardup Services in Boynton Beach
Storms of a non-tropical nature can whip up quickly and cause some damage from time to time. It doesn't take a hurricane to break out a window. A tree limb that gets tossed from the storm can easily go through a glass window. You can't leave it unsecured and there's no way it can be replaced immediately, so you will need to have a company cover it with plywood in the interim. RestoPro770 will board up the broken window and handle the glass replacement as soon as possible.
Palm Beach County Emergency Window Boarding Service
RestoPro770 is a leader in the emergency services industry. They offer tarp installation, storm damage response, and emergency boardup services in Boca Raton and all of Palm Beach County. Call 888-466-0770 for emergency home damage assistance.
Quote Request