Water Damage Restoration in Cape Coral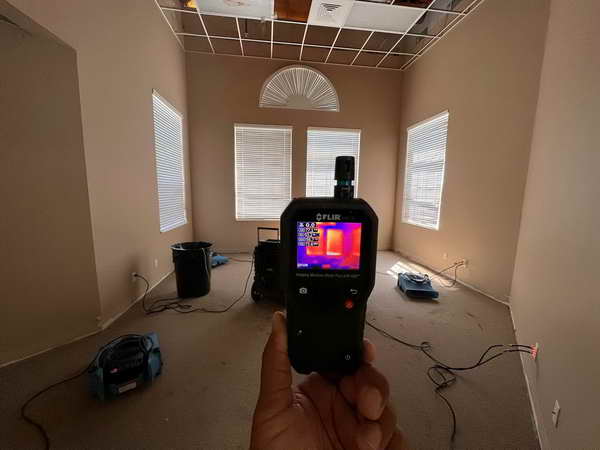 For the most part, the residents of Cape Coral really care about the way their properties and homes look to those passing by. This shows that they are proud homeowners and want people to see how wonderful their home is by having them see it in its best light. Generally, the homes are tastefully painted, driveways clean and neat, and lawns are manicured as if they were in front of a presidential palace. This is a great thing because well-kept homes keep the property values in the area higher than similar neighborhoods with unkempt properties. The one thing that the clear majority of property owners are completely oblivious to is the roof. A house's roof is one of the key components to having a safe and solid structure that will keep your family and belongings safe. Unfortunately, all too many people fail to inspect it regular to ensure it is in good condition. If you are among those homeowners, don't feel bad. You are in the majority; however, therefore you shouldn't be surprised when you find water dripping from your ceiling one day. A roof leak cannot be put off and must be handled by a professional immediately. RestoPro770 offers emergency roof tarp installation in Lee County.
Boardup Services in Lee County
It's not a good feeling when you get home from a day at work only to realize that the glass in the front door is shattered. Hopefully there will be a note explaining that little Johnny next door hit a baseball into it, but regardless of how it happened, it must be repaired. You can't leave it broken and unsecured because rain water, bugs, and dirt can get in. It would also be tempting for potential thieves to enter while you're not home. You need help. RestoPro770 is available for emergency boardup services for broken glass doors and windows in West Coast Florida.
Water Damage Services in Cape Coral
Everyone in the Cape Coral area relies on their air conditioners producing nice, cold air like they rely on turning on the faucet to get some water. Unfortunately, when there has been a run of exceptionally hot days, HVAC units can become overworked and cause the evaporator coils to freeze. When they defrost, the pooling water gets soaked up by the drywall. This can eventually cause mold damage, if left to dry on its own. RestoPro770 can assist in drying the walls to prevent further water damage to the home.
Flood Damage Services in Cape Coral
RestoPro770 understands the urgency of homeowners who have experienced water damage. They offer emergency roof tarp services, broken glass boardups, and complete water damage services in Lee County, Charlotte County, and Sarasota County. Call 888-466-0770 for immediate flood damage assistance.
Quote Request