Shrink Wrap Roof Services in Bonita Springs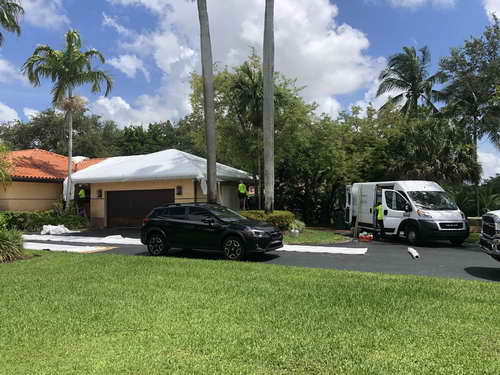 Bonita Springs is a great location to live in, offering many great benefits for its citizens. Its climate is nice and warm, while still not being completely dry. Bonita Springs is a great gateway to nature, for anybody who enjoys nature, all of the options to admire and experience nature are great. The crime rates are also very low, so it's perfectly safe to raise a family.
Shrink Wrap Roof Damage in Lee County
RestoPro770 provides shrink wrapping in Lee County. RestoPro770 is always dedicated to making sure that all of their services are properly implemented so that you can feel safe in your home as soon as possible. They have high quality standards so nothing but the best will be implemented in your home. RestoPro770 will always make sure that they've delivered a great service so that you're satisfied and happy with what they've provided. RestoPro770 offers high quality services at low affordable rates. They're always a great reliable choice for any type of shrink wrapping.
Emergency Roof Shrink Wrap in Bonita Springs
RestoPro770 is well known for their quick and efficient workforce. Their employees will provide you with your finished product in a short period of time while not skimping on quality at all. No matter how fast they're moving, they'll always pay attention to the smaller details so as to make sure that your home is as safe and secure as possible in a short period of time. You can ask their customer service any questions you may have about their services and get clear and informative responses in real time. RestoPro770 is one of the most reliable companies in any of their categories, they're dedicated to their customers and always deliver a high quality end result.
Roof Shrink Wrap Installation in Bonita Springs
Call RestoPro770 at 888-466-0770 for all of your roof shrink wrapping needs in Bonita Springs and other areas like Central Florida and South Florida. They also provide mold damage remediation, attic insulation removal, and odor removal statewide.
Quote Request