Water Damage Mitigation in Weston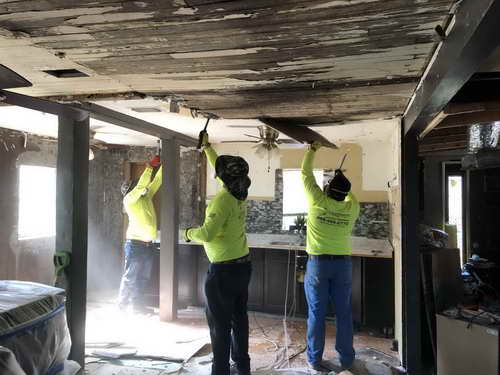 A structure of concrete, metal and other materials is called home due to the warmth, comfort, and companionship it offers. However, there are many ways in which all these sought-after elements of any home can be tarnished. Case in point: water damage.
On a rainy evening, people expect to return home to enjoy the weather with their loved ones. But the news that the attic has started leaking can wipe out all the excitement of weather overcast. In many similar ways, water damages can engulf the peace of mind of homeowners in Weston and other parts of South Florida.
Some water damages need extensive remodeling work to restore the affected part of the house in its original form. On the other hand, there are some damages that might look trivial at the onset but need immediate intervention from the professionals to mitigate the issue to stop its expansion. For instance, a leaky attic, if left untreated, can lead to flooding the interior of the house. As a result, the affected homeowners won't only have to deal with the attic repair but also with all the other water damages as well.
This is the reason why it's important for homeowners to have any good contractor of water damage mitigation in Weston on their speed dial so that they can deal with every minor water leak in time before it aggravates into a full-blown remodeling and restoration issue.
Water Damage Services in Weston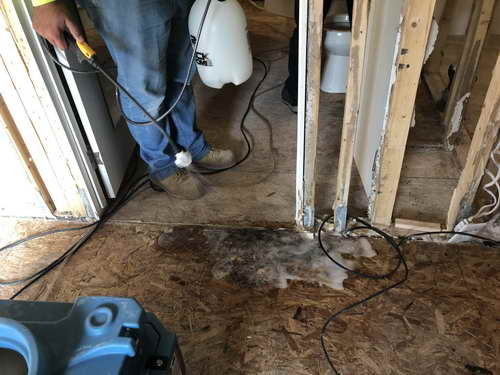 On average, South Florida has around 100 rainy days in a year. So, water damage continues to be an immediate threat to homeowners there. For that matter, it is important for Floridians to remain cautious and take care of their abode against water damages. Services of any good water damage mitigation in Weston can come handy in such situations.
Water Damage Restoration Services in Weston
It is important to mention here that water damage mitigation in Weston is not just required to avoid inconvenience, but it is also important if homeowners don't want to face claim denials from their insurance companies. People living in insured houses can file a claim for the water damages that are not caused by any of their own fault. However, they have to take the services of emergency water damage mitigation in Weston to limit further destruction in order to get the full compensation.
People with lackluster emergency response against water damages usually fail to get the reimbursement for all the damages. On the other hand, homeowners who employ mitigation services immediately after any water damage occurs, they succeed in getting full compensation.
Mold Damage Restoration in Weston
There are some water damages that only turn up after a while. Mold growth is one such issue that doesn't appear as the immediate aftermath of any water damage. Therefore, homeowners in Weston must call for a service that doesn't just take care of emergency water damage mitigation but can also help with a mold problem in later stages.
RestoPro770 is one such company that offers both mold restoration and water damage mitigation in Weston and other parts of South Florida. Homeowners can deal with all damage and restoration issues with their expert services. Call 888-466-0770 for emergency services.
Quote Request