Emergency Boardup in Broward County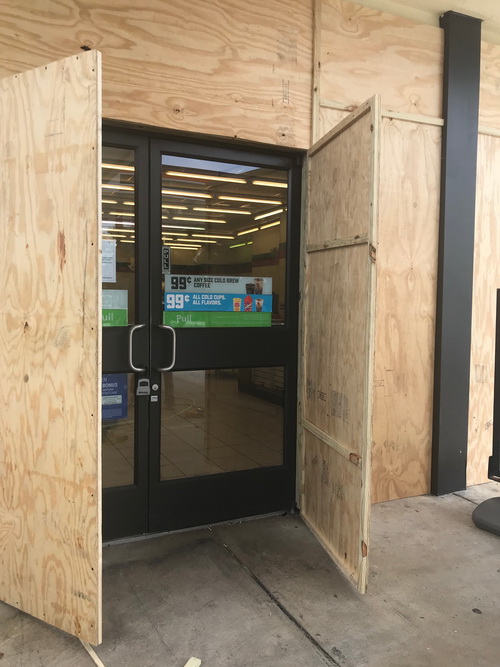 For the most part, homeowners in Weston and Parkland show pride in ownership. They make sure their lawns are manicured, driveways are clean, and the paint on their homes is in tiptop shape. It makes sense because a home is usually the largest investment people make in their lives. Let's face it! It isn't cheap to buy and maintain a home in the area. Unfortunately, all of the preventative maintenance in the world cannot protect your home from the unexpected. Just imagine your lawn maintenance company mowing the grass and a piece of gravel that somehow managed to make its way into the grass goes flying into glass of your front door. Gravel and small stones aren't generally on the lawn in South Florida. The broken door must be addressed as quickly as possible. The weather is predictable and we all know that rainy season means daily rain, and sometimes wind. It is essential that the broken glass in the door is boarded up as soon as possible. This will prevent further damage, including mold. RestoPro770 offers emergency boardup services in Weston and Parkland.
Broken Window Boardup Services in Pembroke Pines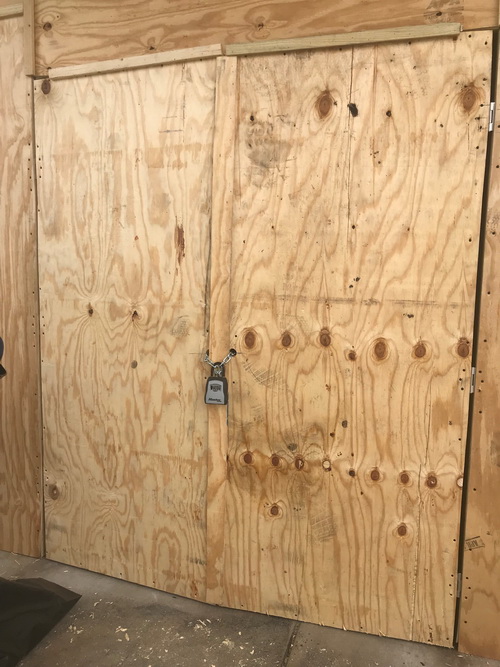 It can be quite a shock to get home from a long day at work to find one the windows in your home shattered. Hopefully, there will be a note on the front door apologizing for the accident and an offer to pay for the repairs. Whether there is or isn't, you must get that window boarded up quickly. Besides the elements, a broken window is an invitation to would be thieves to enter your home and steal your property. The broken window should be covered with plywood as soon as possible to deter burglars from coming into your home. RestoPro770 provides boardup services for Pembroke Pines homeowners in need of emergency services.
Cooper City and Davie Emergency Glass Boardup
One of the things that most people take for granted is that glass can break at any given moment. Yes, we know this in our heads; however, it's not something we ever want to think will happen to us. Occasionally, it does. Think of that friend who constantly slams the glass doors. The glass loosens over time. Once this happens, all it takes is another slam for the glass to shatter. You'll need to get the door boarded up to prevent rain, bugs, and even ground animals out of your home. RestoPro770 is available for emergency door boardup services in Davie and Cooper City.
Broward County Broken Glass Boardup Services
RestoPro770 is one of the premiere companies for emergency boardup services throughout Broward County. Whether the broken glass in in a commercial building or residential property, they can help. Call 888-466-0770 for all of your emergency boardup needs.
Quote Request