Walls and Ceiling Drying in Parkland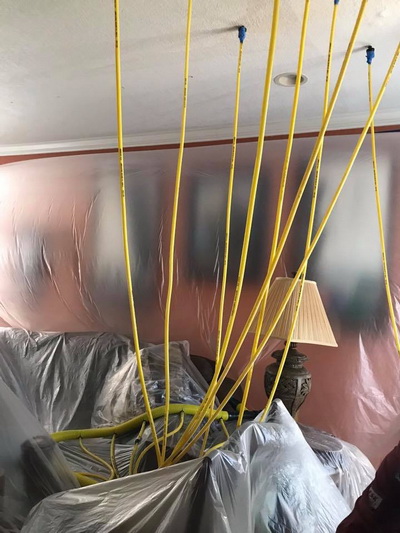 Commercial properties face a much different problem than the average homeowner when it comes to water damage on a property. A home is significantly smaller than a place of business and has a lot less stored inside the structure. Water damage is problematic regardless; however, in a business situation, removing and storing the goods can be time-consuming. A company that offers water damage restoration services and can coordinate with all the other necessary trades will make remediation run much more smoothly. The headache of dealing with the damage, upset tenants and the insurance company is more than enough to drive one crazy. A company that can handle every aspect of the process will prove to be beneficial and take a lot of the burden off the property owner. RestoPro770 offers complete water damage restoration, including walls and ceiling drying services in Broward County.
Broward County Commercial Water Damage Drying Services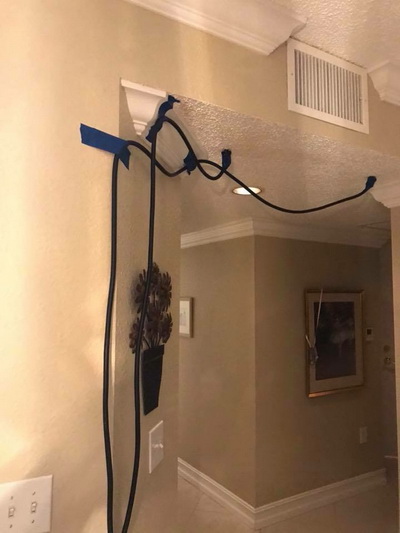 Most people think that if drywall gets wet, it must immediately be ripped out, no questions asked. This is completely untrue. Unless the wallboard is totally saturated and breaking apart, there are times that it can be saved. This will save the commercial owner in the long run. The reality is with an immediate call to a company that offers wall and ceiling moisture remediation, the drywall very well may be saved and be perfectly fine. The longer one waits to call in the professionals, the more likely it is the wallboard will be unable to be saved. RestoPro770 has certified water remediation experts who are ready to help with drying the walls and ceilings of your property.
Residential Sheetrock Drying Services in South Florida
When a homeowner experiences a major problem, such as water damage or even floor damage, it can be an absolutely stressful thing. They start seeing the money flying from their bank accounts. Even if it will be covered by the insurance company, there is the deductible that still must be paid. Saving money is key, so hiring a company that can provide thorough walls and ceiling drying will help. RestoPro770 utilizes state of the art wallboard drying equipment for water damage restoration in Broward County.
Parkland Water Damage Restoration Services
RestoPro770 is one of the premiere severe damage remediation companies in Parkland and all of Broward County. They also offer fire damage restoration, mold inspections, and walls and ceiling drying services for both commercial and residential properties. Call 888-466-0770 for all of your damage restoration needs.
Quote Request