Storm Damage Boardup Services in Parkland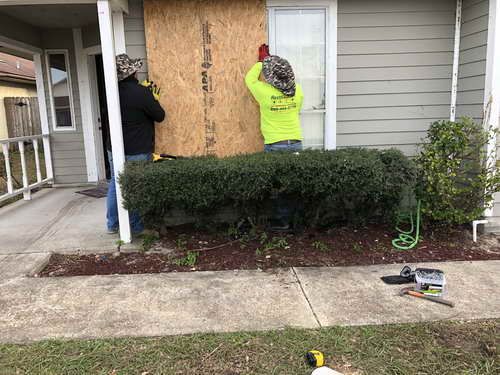 Situated in Broward County, Florida Parkland is home is home to just a little less than 24000 people, according to the 2010 census. Proximity to the sea makes parkland an exciting place, both for residents and visitors.
The homeowners in Parkland are responsible citizens, and take pride in the maintenance and renovation of their homes. Despite the maintenance, natural disasters are meant to happen. The fear of strong hurricanes and storms keeps on hovering over one's head in Parkland. These storms cause a lot of damage to properties, and result in broken glass doors and windows.
Broken glass doors can pave the way for rainwater, dirt, debris and other environmental elements. Exposure to such elements can result in mold growth, which is detrimental both to the property and its occupants. Therefore, it is very important that broken glass is boarded up as quickly as possible.
Boarding up broken glass seems easy, but it really isn't. Which is why, it must be assigned to a professional restoration company like RestoPro770.
Broken Glass Boarding Up Services in Broward County
One reality that people fail to accept is that glass can break at any time. Even if they do, they have a hard time accepting that it can happen to them as well. Some people have a habit of shutting the door with a powerful slam. Every time a door is slammed, it tends to loosen. For a glass door that is loose, it takes only a couple of slams until it breaks down to small pieces.
Besides rainwater and dirt, broken glass doors can also pave the way for small pests, which can prove harmful to human and animal health. Furthermore, broken or chipped glass is sharp, and can harm younger kids while they play around.
To prevent such mishaps, the glass must be boarded up right away by a trusted restoration company like RestoPro770.
Window Boarding Services in Parkland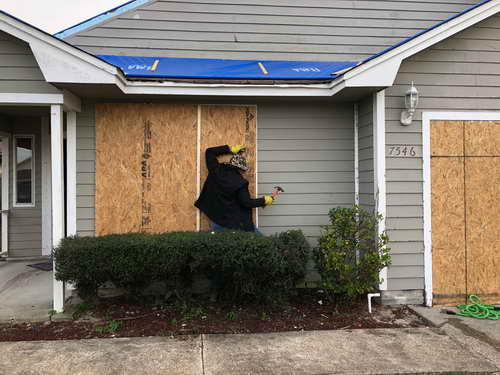 For a homeowner it can be quite a shock to come back from work, and discover a broken glass window. There might even be a note apologizing for the damage, and promising to pay for repairs. Besides being costly, a broken glass window can expose someone's property to thieves and burglars. In the event of a robbery, the trauma a homeowner goes through, takes a long period of time to fully recover from. To protect the property from such unwelcome intruders, the broken glass window must be covered up with a solid sheet of plywood.
Seemingly easy, boarding up a broken glass window with plywood isn't all that simple. This is where a professional restoration company like RestoPro770 can be a game changer.
Emergency Boardup Services in Parkland
RestoPro770 provides one of the best emergency board up services not only in Parkland, but throughout Broward County. Commercial properties or residential, RestoPro770 makes sure to provide excellent emergency board up services. RestoPro770 is an IICRC certified restoration company. Call 888-466-0770 now for emergency boardup services in Parkland or anywhere in South Florida.
Quote Request