Garage Clutter Removal in Boynton Beach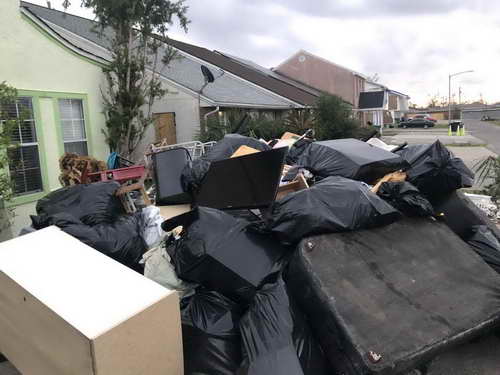 Boynton Beach has many great parks to visit. You could go with family and have picnics and play games, or you could go by yourself and relax and enjoy nature. Hanging out at the beach is also pleasant and you could soak up some sun by yourself, or play games with your friends. Fishing is also another opportunity as well as, scuba diving and boating making Boynton Beach a fun place to visit.
Yard Waste Removal Services in Palm Beach County
RestoPro 770 will clean your yard of any junk in Palm Beach County. They will always make sure that everything you want to be removed will be removed. They will always do it fast so if you have a tight schedule don't fret. They will always make sure that you are very satisfied with your results. They are very dedicated to making you happy and grateful that you chose them for your junk removal services.
Estate Clearing Services in Boynton Beach
RestoPro 770 is licensed and insured. They are fast responseders with 24/7 availability. RestoPro770, Inc. is an IICRC certified company and an active member of the Restoration Association of Florida. They are dedicated to making you satisfied with your services and making their customers happy. They always strive to be the best and are known for their work ethic and devotion to their customers.
Residential Junk Removal Services in Boynton Beach
Call RestoPro 770 at 888-466-0770 to schedule junk removal services in Boynton Beach. They also provide additional services like mold damage, attic insulation removal, and odor removal in additional areas like Boca Raton, Delray Beach, and throughout Palm Beach County.
Quote Request