Mold Remediation in Delray Beach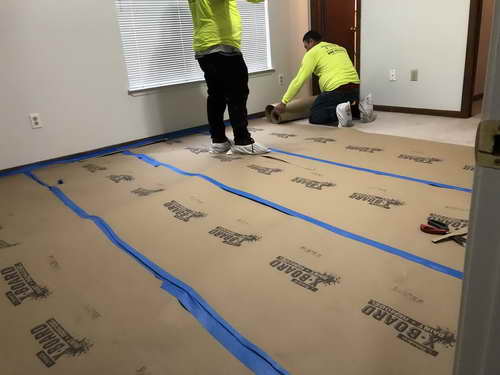 On the southeast coast of Florida, stands a small city known as Delray Beach. The combination of tropical climate and exotic wide open beaches makes this place a tourist paradise. Apart from hanging out by the beach, on a balmy summer afternoon, one gets to eat shop and visit museums. However, amidst the fun, one common problem lingers throughout the households. And that problem is mold damage. The high levels of humidity in this place, pave the way for pest and microbes to creep in and allow mold growth.
Let's take a look at some ways to detect and remove mold once and for all.
Mold Damage in Delray Beach
In humid coastal regions like Delray Beach, it is impossible to do away with humidity. The extreme humidity gives birth to microbes which accelerate the growth of mold. Mold growth not only makes the walls appear discolored but it also takes its toll upon the health of the occupants of the house. To be more specific, mold growth is the root cause behind sneezing, coughing, sore throat, itchiness, skin allergies and difficulty in breathing.
Fighting mold is not a simple DIY project. It is a complex process that requires professional help. RestoPro770 is the finest mold damage repairer in Delray Beach. With a clique of seasoned individuals, they take on any mold related challenge with great ease.
Mold Removal in Delray Beach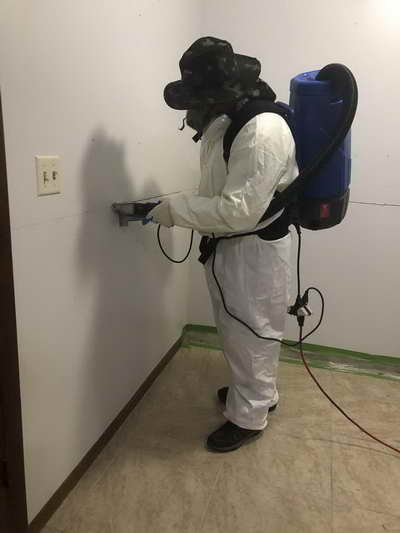 Mold removal is easy as long as it has not gone beyond a certain limit. While it is under control, mold can be removed using a brush and some detergents. However, the moment it goes out of hand, there is no other option but to call a reputable mold removal service provider. It is a complex process that entails complete removal of mold, followed by resorting it back to its original form. Due to heavy humidity in Delray Beach, mold removal has become a regular job of every renovation service in the area.
RestoPro770 is a trustworthy name when it comes to mold removal in Delray Beach. With years of relevant experience combined with unparalleled customer service, they are the best choice of homeowners struggling with mold damage.
Mold Inspection in Delray Beach
Before moving to the removal part, detection of mold is something that cannot be underestimated. Mold, is like an unwanted guest that can show up when it is least expected. However, following are some common signs of mold growth.
A pungent and musty smell in the house.
Bubbling paint on the walls.
Coughing without cold.
Floor feels squishy.
Tingling, burning, itching or irritation on the skin.
These were just a handful of the signs of mold growth. For better inspection, a professional mold inspection service like RestoPro770 can be a lifesaver.
Mold Remediation in Delray Beach
RestoPro770 understands the worries homeowners in Delray Beach Have regarding mold growth. Their professionals ensure thorough cleansing of mold, and also restore the affected area to their previous form. To engage with their customers in a better way, they have provided their number 888-466-0770. RestoPro770 is an IICRC certified restoration company. They provide mold inspection and mold remediation services in Delray Beach and throughout Palm Beach County. Call 888-466-0770 for emergency mold removal services in South Florida.
Quote Request