Roof Tarp Services in Fort Myers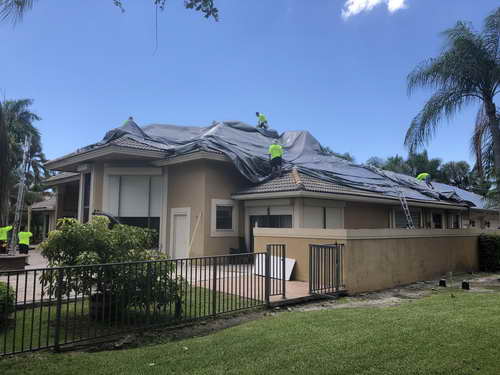 Fort Myers is a very advisable location to live on the Florida Gulf Coast. It's a location with a very low cost of living, with housing expenses being 15% lower than the national average. Utility costs are also 12% lower than the national average. Because of its location the weather is very nice, with bearable winters and summers that are perfect for going to the beach. With on average 271 sunny days, the weather is very desirable, allowing you to not have to worry about pouring rains and stormy days. The job market is growing with affordable real estate which makes it perfect for first time homebuyers and retirees.
Roof Tarp Installation in Lee County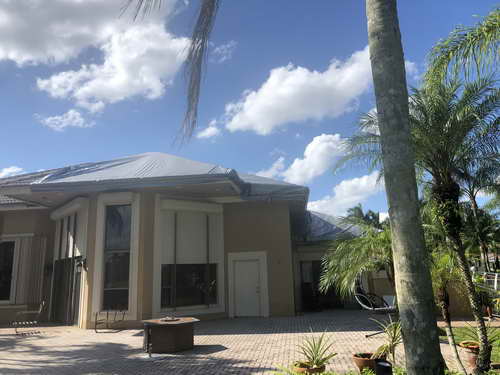 RestoPro770 offers high quality roof tarp installations in Lee County. They always work meticulously so that they are able to deliver the highest quality end result possible. Their goal is to always make sure that you are satisfied with the services that they provide and are confident that they delivered the best possible product possible. Their state of the art equipment and reliable techniques help deliver a service that will last until you start permanent repairs. RestoPro770 has 24/7 availability and responds quickly to whatever scenario or predicament you are in. They are an IICRC certified company and an active member of the Restoration Association of Florida. RestoPro770 will always work as quickly as possible without sacrificing quality so that you can be secure in the fact that your home is safe from further water damage as soon as possible.
Emergency Roof Tarping in Fort Myers
Whenever you need a service they provide, RestoPro770 is a very reliable choice. They are always dedicated to making sure that you get the highest quality end result possible. They can help you with paperwork that comes with their services so that you know what you're signing for. Their technicians are well acquainted with their equipment and are always up to date on the most efficient and reliable techniques for all of the services RestoPro770. Their experienced technicians are excellent at finding the root of the problems you may be having in your roof and implementing a long term solution. You should immediately contact RestoPro770 whenever you discover water or mold damage so they can start working on remediating the damage and implementing a solution so that you can avoid it spreading farther and damaging the rest of your home.
Roof Tarp for Leaking Roofs in Fort Myers
Call ResoPro770 at 888-466-0770 for all of your roof tarping needs in Fort Myers. They also provide additional services like mold damage remediation, attic insulation removal, and odor removal. RestoPro770 also operates in Palm Beach, Broward, and Miami Dade county.
Quote Request