Estate Clearing Services in Boca Raton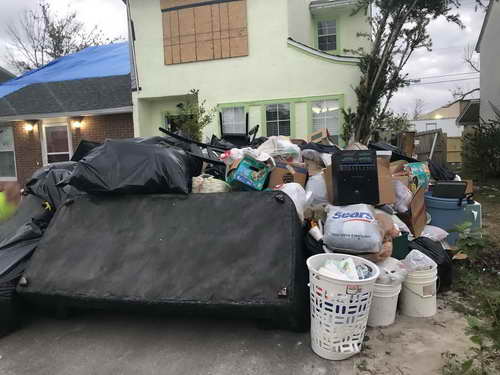 The estate has been sorted and the sale is over, now what do you do with all the stuff that is left? An estate clearing services in Boca Raton would be an excellent option. A company that comes in and does it all for you; removes, hauls and disposes of everything all at once. Leaving you with zero stress, no further physical labor, just a cleaned-up property. Working with an estate property can be all consuming and take a long time, you are ready to just be finished by the time any sale or auction is done. That is why an estate clearing service is perfect. You can be finished in one phone call and get back to normalcy.
Junk Removal Services in Palm Beach County
Junk removal services in Palm Beach County take all the hard, heavy work out of cleaning up any mess you may have. Having a company that comes and loads, hauls and disposes of anything you have to get rid of can be a Godsend. If it is all junk, you do not even have to sort it out, just schedule an appointment for removal and they will do all the work for you. There will be no stress, no manual labor and no more junk for you to look at or deal with another day.
Commercial Junk Removal Services in Boca Raton
Whether you are beginning a new business or cleaning up around an existing one, or even remodeling, there will be things that have to go. Using commercial junk removal services in Boca Raton makes this a simple and easy process. There is nothing for you to do except make the phone call and show the professional staff what you want gone. It is a win-win situation for everyone, you get to just watch it all disappear and not have to deal with any of it yourself. That is a huge stress relief if you are in the midst of a million other things going on already.
Residential Junk Removal Services in Boca Raton
Spring cleaning can be anytime of the year, obviously and when you live where the seasons are warm most of the year, it really can be! If you are in that cleaning mood, or decluttering mood and you just want to get rid of junk, but you don't know where to take it all you're in luck. A residential junk removal services in Boca a Raton will come and load it all up and haul it away for you! You don't have to worry about the heavy work or how to haul it, not even where to take it.
RestoPro770 has all your removal services covered in Boca Raton and Palm Beach County. Whether you have an estate that needs cleared or just junk removal from your backyard, give us a call at 888-466-0770 to schedule an appointment.
Quote Request