Flood Damage Cleanup in Fort Myers Beach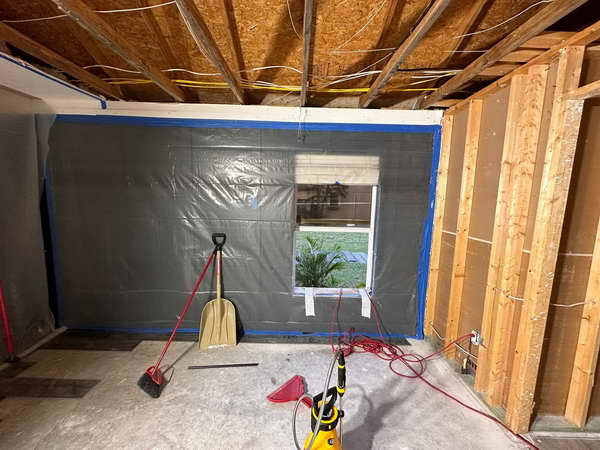 People in the Fort Myers Beach, Florida area are familiar with flood water since they are located so close to Florida's Gulf Coast. Any time there is a major storm such as a hurricane that enters the Gulf of Mexico they are subjected to severe weather. This causes serious issues for home and business owners in Fort Myers Beach in particular.
Any time that water enters your home or business there is a potential for serious property damage. Once the flood water recedes the visible damage will quickly become apparent. However, the unseen damage is likely even more extensive. Fortunately, there is a company that specializes in evaluating and cleaning up after floods. Restopro770 has the knowledge and experience to restore your home or business to its original condition.
Flood Damage Services in Fort Myers Beach
Severe weather such as tropical storms and hurricanes frequently pound Fort Myers Beach and surrounding areas every year. Since these storms begin in the warm tropical waters of the Atlantic Ocean, they build up a large concentration of water. When the storm system makes landfall it dumps torrents of water in the form of heavy rain showers and low-pressure forces large amounts of water inland. This is commonly referred to as a storm surge and it can reach as high as 10 feet. The force of this wall of water destroys or floods everything in its path. Since Fort Myers Beach is located near the coast, all residential and commercial property is susceptible to flood damage. Fortunately, there are local companies that specialize in helping people clean up the damage to their property from floods.
Storm Damage Cleanup in Fort Myers Beach
Severe storms are nothing new to Fort Myers Beach residents since it is located so close to the Gulf of Mexico. This means any storm that enters the Gulf of Mexico will likely affect them. This is exactly what happened recently when Hurricane Ian slammed into the coast of Southern Florida. The heavy winds, torrential rain, and storm surge did damages to property all across the area. The powerful 130 mph straight-line winds destroyed homes and commercial buildings. Whatever the winds didn't destroy, the water from the rain and storm surge flooded everything in its path. Once the storm passed and the water receded, it was then that people could see what kind of damage they had. For many, the devastation is overwhelming and they are left wondering where to begin. Fortunately, some companies specialize in storm damage cleanup.
Water Mitigation Services in Lee County
Lee County, Florida is no stranger to flooding water, every year residents and business owners are left to deal with the results of flooding. Between the torrential rain and storm surges associated with the many tropical storms and hurricanes that frequently pass through the area every year. Flooding water does unspeakable damage to residential and commercial property. Fortunately, there are businesses like Restopro770 that offer water mitigation services to the people in Lee County.
Water Damage Cleanup in Fort Myers Beach
Storm surges and torrential downpours are two of the biggest causes of damage to property in areas that are subjected to severe storms like tropical storms and hurricanes. Every year cities on both coasts of Florida are hit with numerous storms. Most recently, Hurricane Ian made landfall on the Gulf Coast of Florida and the Fort Myers Beach area was hit very hard. While wind causes a lot of damage to homes and businesses, so does the wall of water in the form of a storm surge that destroys everything in its wake. When the storm passes and the water recedes, then the rest job comes, water damage cleanup. Fortunately, RestoPro770 has the expertise and knowledge of how to properly clean up the damage left by water. They have the right equipment that can dry up all of the moisture and the experience to put your home or business back together again. Call 888-466-0770 to schedule flood damage cleanup services in Fort Myers Beach area.
Quote Request