Decontamination Services in Broward County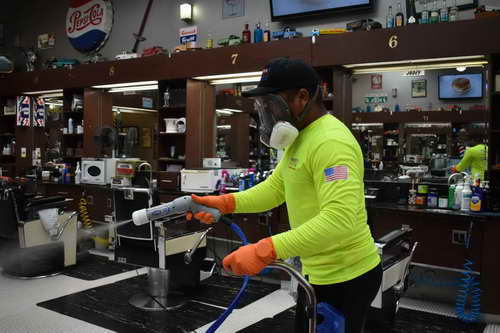 We are in a time currently, that most of us have never experienced in our lifetimes. A global pandemic is very uncommon in any generation alive today. But here we are, learning how to cope, staying socially distant, and ensuring that we keep our environment clean. Decontamination services in Broward County are one way to help with the cleanliness aspect. While there are not any EPA approved solutions that are proven to kill COVID-19, as it is a new strain, companies such as RestoPro770 are using products proven to kill similar viruses. Ensuring that your home or business is properly cleaned is one less stress.
Commercial Decontamination in Broward County
For business owners, whether you're temporarily closed or have changed your way of serving, you may choose commercial decontamination in Broward County. Hiring a company to clean with EPA approved solutions known to combat viruses similar to COVID-19, is a way to help reduce risks for your employees, customers and yourself. Everyone is concerned about flattening the curve in the spreading of this virus, keeping a clean environment and safe distancing are the two best ways to do this. It is especially important for businesses that are still in operation, even if altered operation. This way you know you are doing everything you can do for everyone to reduce risks.